Today we are delighted to announce we will be expanding our network to Leitrim during 2023. Carrick-on-Shannon is the latest town to benefit from our full fibre network. The roll out will include over 1,800 homes and businesses in Carrick-on-Shannon as part of our full fibre broadband roll out to Leitrim. The build works commenced in April of this year, with the rollout of the area expected to complete in Q4 2023. [caption id="attachment_8218" align="aligncenter" width="1024"]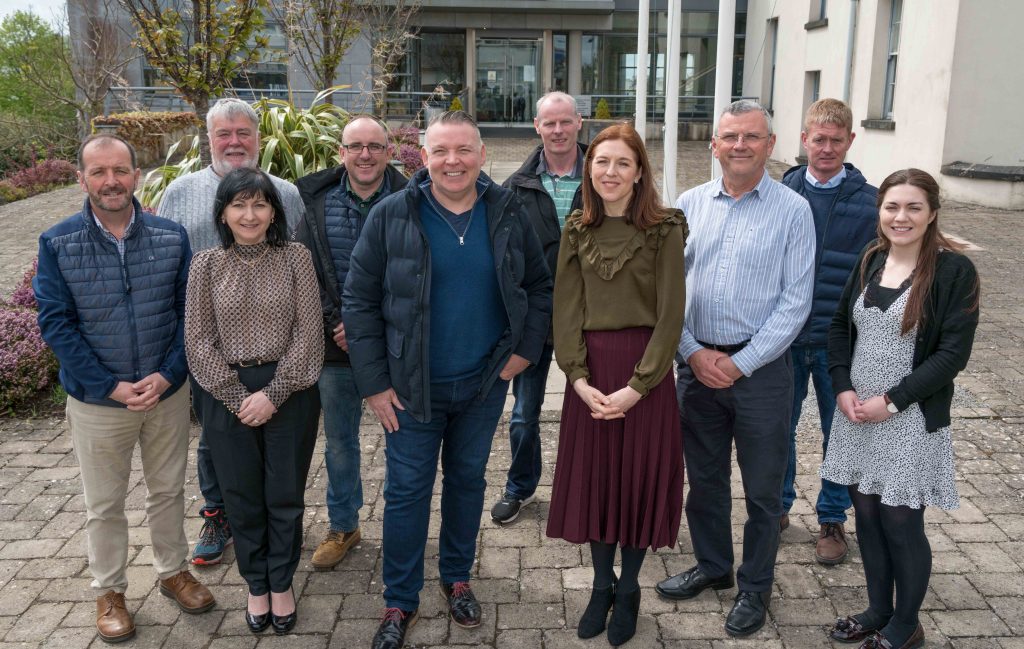 SIRO representatives pictured with members of Carrick on Shannon Town Committee and Leitrim County Council officials.[/caption]
Where is SIRO rolling out to in Carrick-on-Shannon?
Areas within Carrick-on-Shannon that will be covered under our 100% fibre roll out include (but are not limited to): Oaklands Manor, Cara Court, Autumn View, Summerhill Grove, Glenpatrick, Shannon View, Shannon Lodge, Cnoc na Sí, Marina Road, Elysian Meadows, Ath na Rí, Maigh Glas. The roll-out of a full fibre broadband network in Carrick on Shannon is part of our
ongoing network expansion
, targeting 770,000 premises in 154 towns and cities across Ireland. To date, over 490,000 premises in 126 towns across the country can access the SIRO network. [caption id="attachment_8219" align="aligncenter" width="1024"]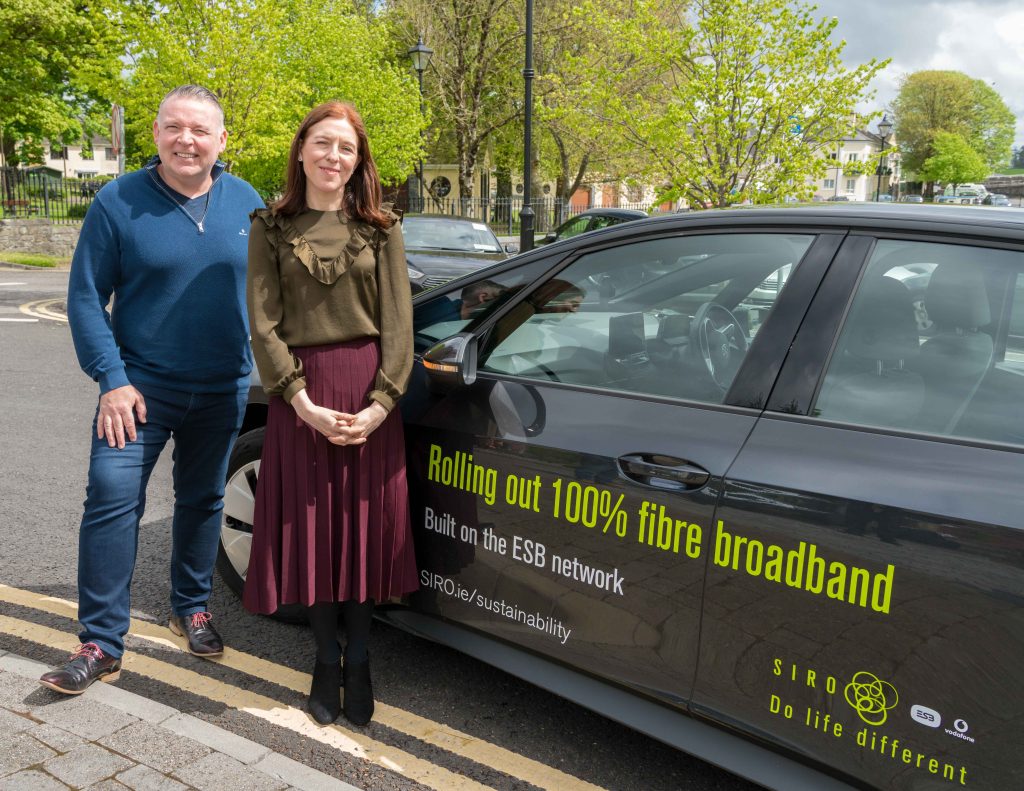 Pictured President of Carrick on Shannon Chamber of Commerce Colm McGrath and SIRO Director of Corporate Affairs Amanda Glancy.[/caption]
Who can I order SIRO Broadband with?
Homes and businesses can order SIRO 100% fibre broadband from our network of retailers, including Vodafone, Airwire, Sky, Pure Telecom, Digiweb, Viatel, Blacknight, Fastcom and Telcom. SIRO 100% fibre is available to both homes and businesses within Carrick-on-Shannon, with speeds of up to 2 gigabits per second available for homes in the area, and up to 10 gigabits for enterprise connections. SIRO, founded back in 2015, is a joint venture company between ESB and Vodafone, focused on delivering full fibre broadband to Ireland's towns and cities. SIRO's fibre broadband network is
built on the ESB electricity infrastructure
, trusted for its reliability and resilience. Commenting on the announcement,
SIRO CEO, John Keaney
, said:
"Today's announcement for Carrick-on-Shannon is part of SIRO's wider efforts to bring resilient, scalable, fibre broadband to towns across Ireland. We are pleased to be expanding our network to reach Leitrim's County town as part of our ongoing network expansion. "At SIRO, we understand both the need and huge demand for fast and high-quality broadband for homes and businesses today. Having access to reliable connectivity enables Carrick-on-Shannon to become a more attractive place to live and work." "With SIRO's broadband network available in Carrick-on Shannon, residents and businesses will have access to one of Europe's most advanced and future proofed networks. It will   facilitate hybrid working for employees, reducing the need for unsustainable commutes to larger towns and cities. "For employers they can use cloud and digital technologies for the smooth running of their company networks. Local businesses will be able to thrive as faster and seamless online payments and orders, such as in the hospitality sector, can be smoothly facilitated."
Cathaoirleach of Leitrim County Council, Councillor Ita Reynolds Flynn
, stated:
"I am delighted to see this announcement today that SIRO are rolling out Fibre Broadband in Carrick on Shannon ensuring a 100% fibre connection to over 1800 homes and businesses in the area. The local authority welcome the SIRO installation as it will have significant economic benefits for the area supporting faster and seamless connectivity as well as giving confidence to businesses in their use of digital technologies and supporting their company networks and hybrid working opportunities."
[mailchimp_modal button-text="Register Your Interest" title="Sign Up Form" position="mid"]