The importance of increasing the awareness of digitisation for SMEs as National Economic Recovery Plan announced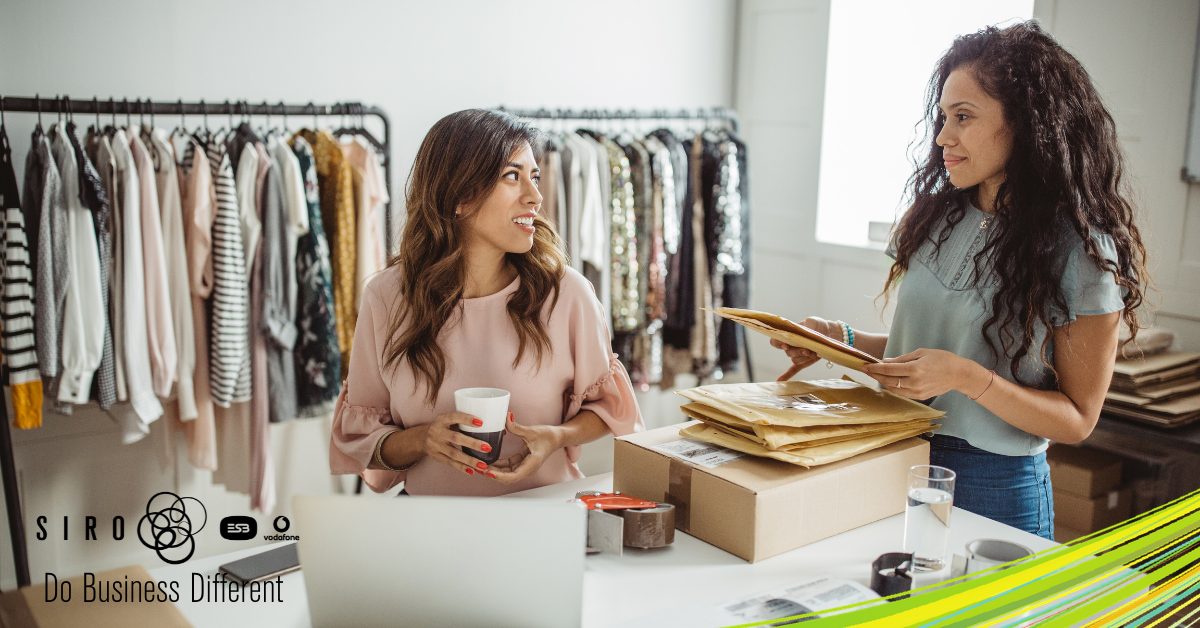 On Tuesday last the Government launched its' long awaited National Economic Recovery Plan – Ireland's €3.6 billion investment shot in the arm to help economic recovery from COVID-19.
The level of investment puts it on a par to Budget Day, but €3.6 billion in the context of high unemployment and precarious position of thousands of businesses won't stretch far. That said, it continues the pragmatic approach by this Government of propping up businesses, which, pandemic apart, would be viable.
There is a strong focus on a digital and a green recovery too. Digital and green go hand in hand, with digital often being an enabler of more sustainable ways of living. Take remote working, fuelled by high quality fibre broadband and reliable connectivity, but pervasive in reducing the need for long commutes, reducing carbon emissions as a result.
If the extent of funding committed to Ireland's digital recovery, at €295 million, was the only marker of success, then Ireland would have already aced it. Add in ring-fenced funding of €85 million to support SMEs accelerate digitisation and the opportunity for Irish business is significant.
Yet, funding, while critical to the success of any project, is only one part. Ensuring funding is invested in the most impactful and transformative way is also critical. And it isn't just about what it can do for business, but also how it benefits communities and individuals, particularly in reducing inequalities.
Plans are often only as good as the leaders behind them. In deciding how best to support a meaningful digital revolution, it's important to set out what's the vision and the end goal for Ireland, including KPIs. A glance at where Ireland's ranks on digitisation relative to others in the EU, finds we are marked relatively high. Unfortunately, this doesn't tell the full story.
The European Investment Bank has noted of Ireland, "the digital economy appears to run at two different speeds, with a small number of foreign-owned multinationals with high digi­talisation levels and productivity, and traditional indigenous SMEs, which are slower in leveraging digital solutions".
With 99.8% of active businesses SMEs and 70% of the workforce employed in non-digital sectors such as services, construction and manufacturing, there is no doubt that we are a nation of small businesses and digitally, we are exposed.
The priority must be to foster SMEs, ensuring that they are digital leaders not laggards. We need fast adaptation of new technologies such as AI, digital automation and VR, as everyday business tools.
Equally, with the winds of global tax changes blowing ever stronger, we must cushion ourselves against a significant drop off in multinational corporation tax by investing now in the capacity of our domestic businesses.
The starting point is a swift transition to the new networks driving connectivity, possible through rapid migration to full fibre broadband.
We need greater awareness of the importance of high quality and reliable fibre business broadband connections. As fibre networks, such as SIRO's, increase their footprint across Ireland it's hard to believe, but some businesses remain unaware of an alternative to slow and outdated copper connections, paralysing their business every day. Business leaders and State agencies can play a greater role, in addition to industry, in ensuring SMEs understand what best-in-class fibre broadband is and can unlock for their bottom line.
The upfront cost of a business broadband connection can be an issue for some businesses. It's a commercial reality – rolling out a fibre network cost hundreds of millions. To fund this investment a once-off connection fee is necessary, but it can dissuade some smaller businesses.
Government can support businesses, particularly micro-enterprises, in meeting this cost. There are already voucher schemes for companies wishing to develop a website or sell online so why not to connect to high-speed fibre broadband too?
Government has spoken about digital training for SMEs, but unless we have a more rapid uptake of high-quality broadband then the training can't be applied. Equally, the training we provide SMEs must be appropriate for their individual needs. SIRO has submitted a proposal to Government for each SME to undergo a digital fitness test, identifying their digital weaknesses and the best to means to resolve them. It makes no sense to expect SMEs to self-diagnose their digital condition, perhaps opting for unsuitable training courses.
Beyond SMEs, the digitisation of our public services is key. A National Digital Strategy is imminent. It must develop digital public services which meet users' needs; not the agencies which provide them. Digital pioneers such as Singapore, give food for thought. Its' LifeSG App provides access to a grouped suite of public services to support citizens at key life stages such as young families, active ageing or employment and job seekers supports.
In Ireland it's end users who must work around State agencies when accessing public services. The pattern starts early. Take parents of a new-born, in those early weeks, they must engage with three different agencies with three sets of paperwork when registering a birth, applying for children's allowance and applying for under 6 free GP care. For business, the bureaucracy can be worse.
The Plan also commits to bridge digital divides. This is more than just older, non-digital natives. While important, there are other, equally significant, impacted groups including lone parents, carers, those with disabilities or ethic communities.
They need equality of access to both digital skills and the tools needed to deliver those skills, including broadband. The pandemic exposed many manifestations of digital marginalisation in Ireland, in home schooling, working from home, healthcare or access to other services. But it also established broadband as an essential service equal to water or electricity.
Do we also need to consider providing financial assistance to pay for broadband for groups without the means to afford it, akin to how we currently provide a weekly payment to support phone charges for pensioners? In the U.S., the Biden administration recognising the potential for digital divides to grow is providing $50 a month to low-income families to pay the cost of broadband.
Government plans to accelerate Ireland's digital competency, though welcome, bring competing choices on how to invest scare these resources – making it even more important that we spend wisely.