SIRO Network Expansion in County Cork
County Cork is about to experience a major upgrade to its broadband infrastructure as we aim to bring the SIRO 100% fibre broadband network to eight more towns across the region.
What towns are SIRO rolling out to in County Cork?
The SIRO fibre rollout across County Cork began in 2017, connecting over 1,500 homes and business across Skibbereen to Gigabit broadband for the first time. Since then, the SIRO fibre broadband network in Cork has grown significantly. Over 60,000 homes and businesses across the county can now connect to Ireland's most advanced broadband network, meaning over 162,000 people can now do life different with SIRO 100% fibre broadband.
This year, alone, SIRO will be available to an additional 20,000 premises across Cork City and eight regional towns. SIRO is already available in towns such as Ballincollig, Carrigaline, Carrigtwohill, Mallow, Little Island and Skibbereen. In addition, the SIRO network will expand to six new town as part of our network expansion: Bandon, Cobh, Fermoy, Mitchelstown, Kinsale, Passage West and Youghal, representing an additional investment of €25 million, bringing SIRO's total network investment in the county to over €125 million.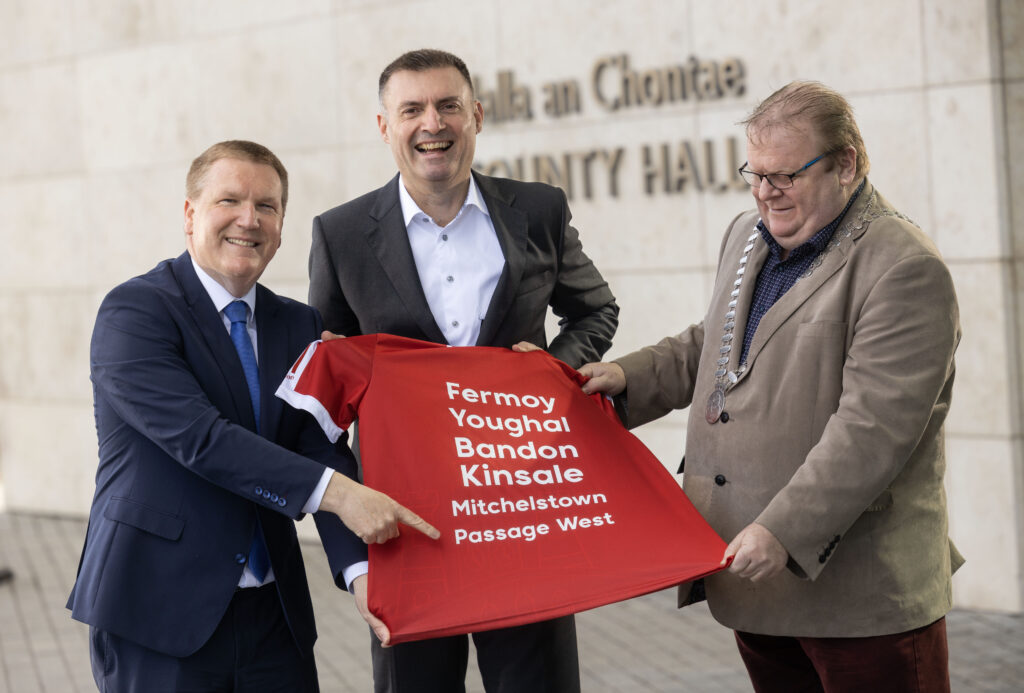 SIRO Network Launch Event
On the 24th March as part a launch event and presentation made by SIRO CEO John Keaney to the Minister of Finance, Micheal McGrath T.D., Mayor of the County of Cork, Cllr Danny Collins, Elected Members of Cork County Council and Chief Executive, Tim Lucey, we announced that six of the eight new towns in Cork are the priority for 2023, while our rollout to the other Cork towns will continue over the coming years. Additional areas will be announced in 2024.
Welcoming SIRO's announcement, Minister for Finance, Micheal McGrath TD, said,
"This expansion of SIRO's fibre broadband network is very welcome news for Cork County. Fibre broadband makes remote working a real possibility and it helps to breathe life back into our towns. It is also great news for businesses and farmers in particular who are now able to conduct more of their business online. Having a high-quality broadband connection provides opportunities for people to start up a new business and means that location is no longer a barrier for many start-ups. Creating a fully connected Ireland is a key priority for Government and it is only possible through partnership between public and private investment working together."
Welcoming SIRO, Mayor of the County of Cork, Cllr. Danny Collins said,
"We are delighted to see the further expansion of the SIRO fibre broadband network in Cork County. Access to reliable high-quality broadband is essential for our business community as well as our residents. It will unlock further opportunities for economic development in Cork towns and will support remote working for those wishing to reduce their commute."
Commenting on the announcement, SIRO CEO John Keaney noted:
"Today's announcement is good news for towns across Cork many of whom have had to endure poor connectivity until now. The arrival of SIRO's full fibre broadband to towns across Cork will bring them new opportunities and safeguard their future. Having access to SIRO's reliable and resilient broadband, with speeds of up to 2 Gigabits for homes and up to 10 Gigabit for businesses, ensure people and communities can live and work locally, run their businesses and stay connected with ease. Demand for high quality broadband across Cork remains very strong. SIRO is responding to that demand with more 60,000 premises across Cork city and towns who can already avail of our broadband network. SIRO's work in 2023 will expand our footprint in Cork this year even further. And beyond that, we are already looking ahead to more areas in Cork".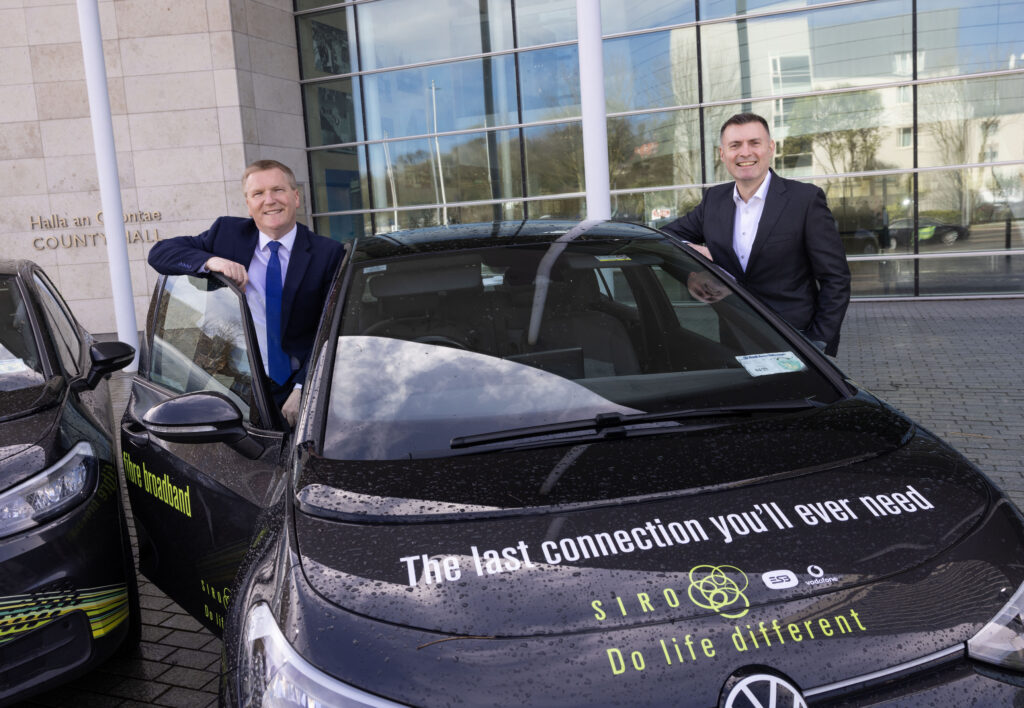 SIRO 100% fibre broadband is already available to over 60,000 homes and businesses across County Cork from leading services providers such as Digiweb, Sky, Viatel and Vodafone. As SIRO is a Fibre-to-the-Home network, deployed across the ESB's existing infrastructure, you are ensured a fast, reliable and sustainable network.
To find out if your home or business can connect to SIRO, search your Eircode today.