How To Make Booking Your Summer Holiday A Breeze With Fibre Broadband


With summer well under way, people are jetting off on holidays and taking that awaited trip away. Or even if you are just back, it's likely you are thinking of the next one. Whatever your ideal trip – beach holiday, city-break or camping trip – researching and booking it online usually guarantees the best deals.  
Researching and planning a holiday can be a time-consuming task, however, there are a range of sites and services which can take the headache out of the task. Outlined below are a list of online resources to help narrow down your options and choose the perfect holiday for you. 
How to choose the right destination
To start, you need to choose your ideal destination: 
If you are looking for some inspiration, checking out some online blogs dedicated to travel can be a good starting point. Bloggers such as

thetravelexpert.ie

or

www.stephmylifetravel.com

provide their experiences of travel – the best destinations to go, travel tips for tourists and so on. 

 
If you like seeing visuals of places before deciding, then TikTok or YouTube could be your best bet. Just search a preferred destination on either app and watch short/long videos for inspiration.
If you would like to pick a destination based on popularity, a study by

Statista

in 2022, revealed that Ljubljana, Slovenia was voted as the best travel destination in Europe. The second favourite destination voted was Marbella in Spain, followed by Amiens, France.

 
"Researching a holiday requires time, and having a steady broadband connection can make all the difference. Having a reliable, high-speed fibre optic connection enables you to have multiple tabs open at once, to book things quickly and efficiently, and overall to ensure the process is smooth and easy."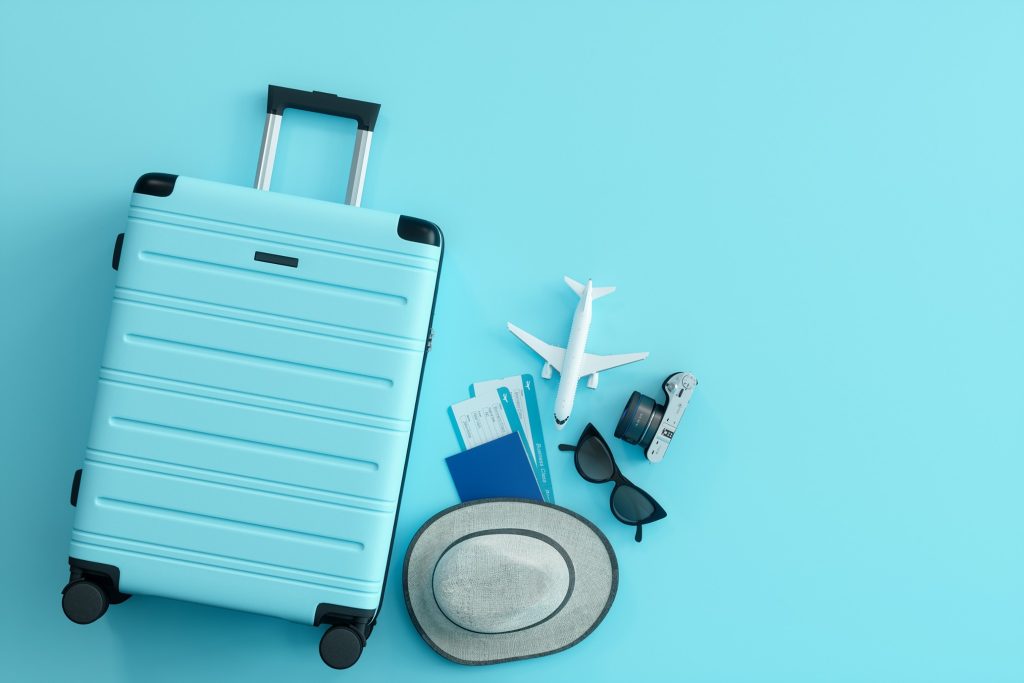 How to get the best flight deals
Once you have chosen a desired location, your next step is to research flights to this area.  
If you want to compare flight prices to ensure you get the best deal for you, you can check out websites/apps like

Skyscanner

or

Kayak

These websites are designed to help you compare both indirect and direct flights to destinations worldwide, based on your requirements and budget.

 
"73% of all airline tickets are purchased on a desktop. To be able to view results quickly and purchase your flights with ease from home, it's important to be connected to a steady, high-speed Wi-Fi, such as SIRO's 100% FTTH broadband."
Where to stay?
Destination check. Flights check. Now onto accommodation…  
If hotels/hostels are your go-to, then head on over to sites like

Trivago

or

Booking.com

. Trivago compares hotel prices and offers. Booking.com offers a similar approach, showing a variety of options ranging from B&Bs and apartments to hotels and resorts. 

 
If you want the home away from home feel, or are travelling with a larger group, then you should have a look on

Airbnb

. Hosts rent out their homes/properties for you to stay in during your holiday. 

 
"Booking.com was the most visited travel and tourism website globally in March 2023, recording around 555 million visits to their site."
Sight-seeing made easy
Now that you've sorted the location, flights, and accommodation, you can relax and put the feet up, the hardest part is over! 
Closer to the time of your trip, you can investigate all the touristy things to do in your chosen location, and research some nice places to eat and drink.  
When looking to book tickets to popular attractions, websites such as

Viator

or

GetYourGuid

e

are handy to use. These websites are centred around providing deals on tickets for various attractions by location. 

 
A great resource for looking at reviews of restaurants and bars is

TripAdvisor

a website many would already be familiar with.

With 169

million visits to the site recorded in March, this popular site offers trusted reviews of all restaurants, cafes and bars worldwide. 

 
Now that you are powered with the knowledge of how to get the most out of your research when booking a holiday, what are you waiting for? Book your ideal holiday today before the summer is out, and ensure you have a steady internet connection to allow you to do so. 
If you would like to find out whether SIRO's 100% broadband is available to your home, visit https://siro.ie/