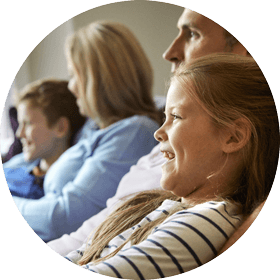 100% fibre optic connection straight into your home via the existing electricity network
SIRO is rolling out the fastest broadband network in Ireland. As we all move towards more and more broadband-reliant devices, we can all benefit from 100% fibre-optic speeds of up to 1GB.
We deliver this broadband straight to your home using the ESB network and you simply avail by connecting with one of retail partners.
Just connect your devices and away you go. SIRO cuts out buffering and sharing and you don't pay line rental fees. Look forward to super-fast, super-reliable fibre broadband that just works as it's meant to – all of the time