SIRO Fibre Broadband Will Withstand Winter Storms
Winter storms are no match for SIRO 100% Fibre Broadband. Unlike a copper network, fibre-optic cables are extremely resilient to heat, humidity and extreme weather conditions, making this the last broadband connection you'll ever need.
SIRO 100% fibre enables speeds of up to 2Gbps, with the capacity to support 10Gb. Don't let stormy weather stop you in your tracks, upgrade to fibre broadband today.
SIRO is now available in your home from a range of retailers – check out the latest offers today.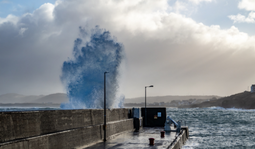 See Retailer Offers
See Retailer Offers