Why Digitisation is Key for the Growth of Irish Hotels

The hospitality industry is a vital element of the Irish economy, with the Irish Hotel Federation noting that it accounts for €8.75 billion in annual spending. Every year tourists, domestic and international, and business guests stay in hotels for either leisure or work-related reasons.  
Right now, it's a sellers' market for accommodation. With the perfect storm of a shortage of supply of rooms, a strong bounce back in consumer demand and a labour shortage, the sector is struggling to meet this demand, whilst also maintaining a high standard of quality and service.  In an increasingly digitising business environment, what role, if any, can digitisation play in alleviating some of these challenges? 
The sector has always strived to ensure the customer is king and that it meets and exceeds their expectations. To do so, the evidence suggests that hotels are becoming more attuned to wider societal trends on digital adaptation whether in business or in the home. Research commissioned by SIRO earlier this year on smart homes found an increasing demand for digital and smart devices in our homes. This trend is replicated in the hospitality sector also, where guests equally expect to access smart tech and devices as part of their overall hotel experience. The expectation of guests is likely to be of an even higher magnitude, than within own homes, when they cross the threshold of a hotel.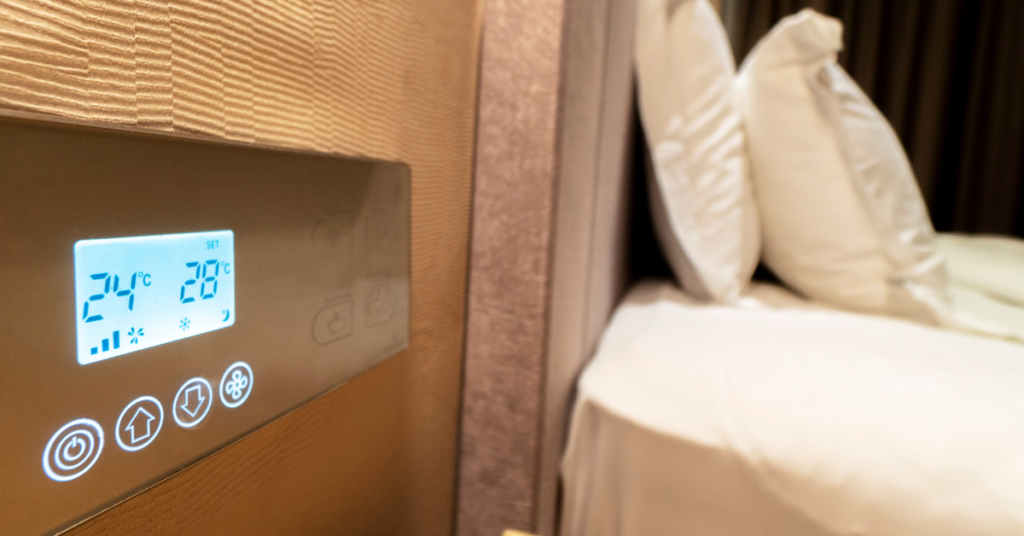 The growing digitisation of the hospitality sector:
When arriving at a hotel, one of the first things many guests will typically ask for is the Wi-Fi password. Having a reliable Wi-Fi connection is something naturally expected by guests. This is just the mere starting point, with digitisation at every customer touch point increasingly sought.  
In an Irish context, how are hoteliers preparing for the digitisation of the services they provide at their hotels?  At a recent SIRO event in Galway, General Manager of the Galmont hotel, Stefan Lundstrom, gave attendees insights on the ways in which this popular Galway hotel is already accelerating its use of digital technologies. For the Galmont Hotel, like others, its experience of digitisation splits into two functions – digitisation of hotel processes and digitisation of guest experiences. 
In relation to hotel processes, this includes utilising Cloud technology to store critical data, increased automation of processes such as purchasing systems and scheduling. In terms of guest experiences, the role of digital tools across the hotel is even more evident. This has included, introduced during COVID-19, a digital application (App.), like a digital waiter, which allows guests to order food and drinks. The process of digitisation is continuing with the hotel exploring digital check-ins, smart locks and the possibility of a robot cocktail maker all on its to-do list.  
For hotels digital adaptation can be a case of improving their productivity, particularly during a labour shortage, but also of meeting customer demands. A study conducted in 2020 by Statista found that 62 percent of participants prefer to check-in and out of the hotel they are staying in via a hotel app, instead of at a hotel reception.  
Another digital tool which has grown in popularity in recent years is virtual and augmented reality, respectively. A PWC UK report found, that by 2030, VR and AR could bring a €1.4 trillion boost to the economy worldwide.  
VR is already a feature in many leading global hotels, becoming an integrated part of the overall hotel experience. Many hotels are now offering VR tours of their hotels. These tours can be made available on hotel websites, allowing guests or potential guests to look at their hotel room, or other parts of the hotel, before they book or before they arrive. Once guests arrive, hotels can continue to use VR to deliver information and allow customers to experience nearby attractions, adding to their stay.  
Other digital trends taking hold in the hotel sector:
In the coming years, AI powered technologies and advancements will allow guests to access any resources they need and can have any questions answered through a virtual chat like a digital employee or i-concierge. 

 
Moreover, hotels will implement apps designed to control various aspects guest's rooms like switching on/off lights or opening and closing the curtains, making the experience more comfortable and convenient for the visitor. 

 
Virgin hotels, a U.S. based hotel chain with branches located in areas like Chicago, Nashville and Dallas has already implemented a process which allows their guests to digitally control their in-room experience. With a guest App called 'Lucy,' guests can alter the temperature of their room, order room service and communicate with other hotel guests or hotel staff in real time all through the one application. 

 
Another futuristic feature likely to become the norm in hotels will be the use of smart mirrors. These smart mirrors allow guests to access tv, news or research places to eat or sites to see, all from simply touching the mirror in their hotel room.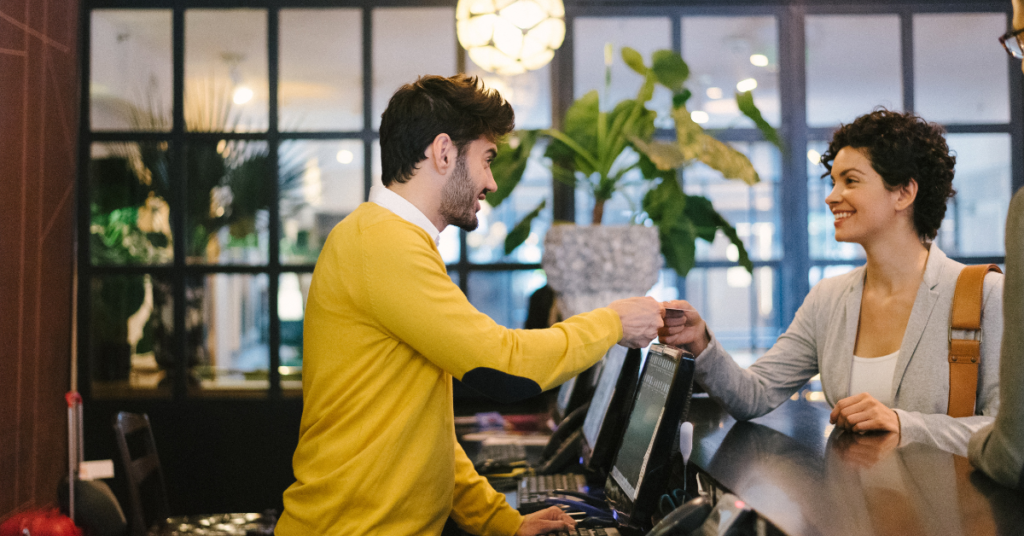 The importance of connectivity:
Globally and here at home in Ireland, digitisation of the hotel sector is gathering pace. COVID normalised and fast-tracked the uptake of digital tools within the sector and consumers have responded favourably to these changes.  The key foundation to these changes is reliable and future proofed connectivity. In June, SIRO launched its 10 Gigabit broadband for enterprise at Galway's Galmont Hotel. The location was fitting, within the hotel sector, as the number of smart devices in each guest room grows and guests themselves arrive armed with multiple devices, the demand for larger bandwidths will equally expand.  
With many hotels already embracing the digital hotel, it's likely more will follow and guests themselves will increasingly view the digital hotel as an essential part of the overall experience. 
If you are in the hospitality sector and want to find out more about SIRO broadband, search your business eircode today to speak with us.