The CUBE Portlaoise Becomes 18th GigaBitHub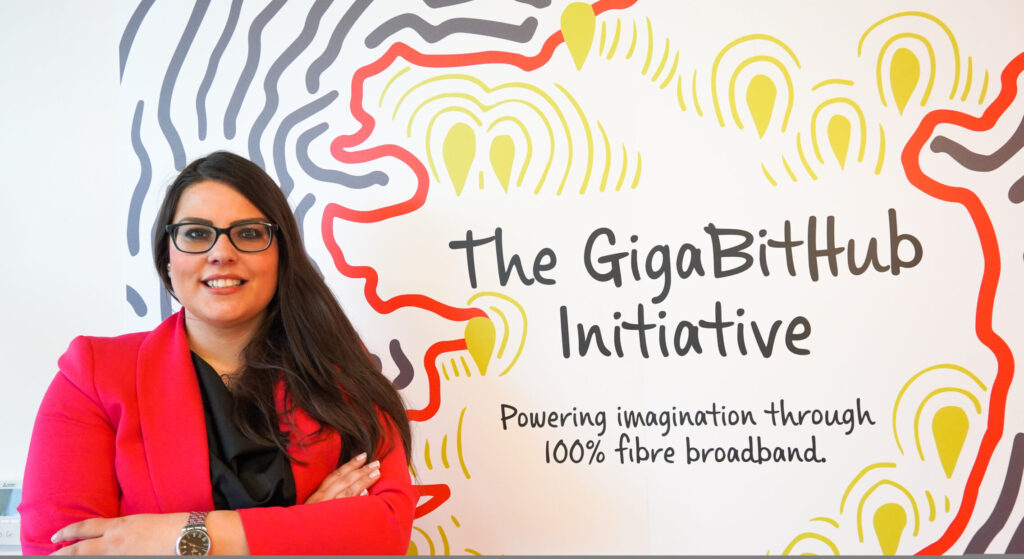 Thursday, 30th March 2023 saw the official opening of the GigaBitHub, The CUBE, by Minister for Enterprise, Trade and Employment, Simon Coveney. The 10,000 square foot Low Carbon Centre of Excellence is a dedicated centre for the development of new business and economic activity. It's goal is to support and assist a transition to a low carbon economy for County Laois.  
Portlaoise Town has been designated as Ireland's first 'Low Carbon Town' which will serve as a roadmap for the development and rollout of similar low carbon initiatives in other towns around the Country.  
This low carbon facility is the first of its kind in the region and is located in the heart of Portlaoise's Cultural Quarter. It will support and stimulate the development of enterprise and jobs in Laois and the Midlands region.  
The CUBE is funded by Enterprise Ireland under the Regional Enterprise Development Fund. The project pivots around Government plans and strategic directions, including Project Ireland 2040, the Climate Action Plan to tackle Climate breakdown, and the Midlands Regional Enterprise Plan to 2024. 
The Cube is the 18th GigaBitHub to be announced under SIRO and Vodafone's GigaBitHub initiative and is the first to open under its second phase.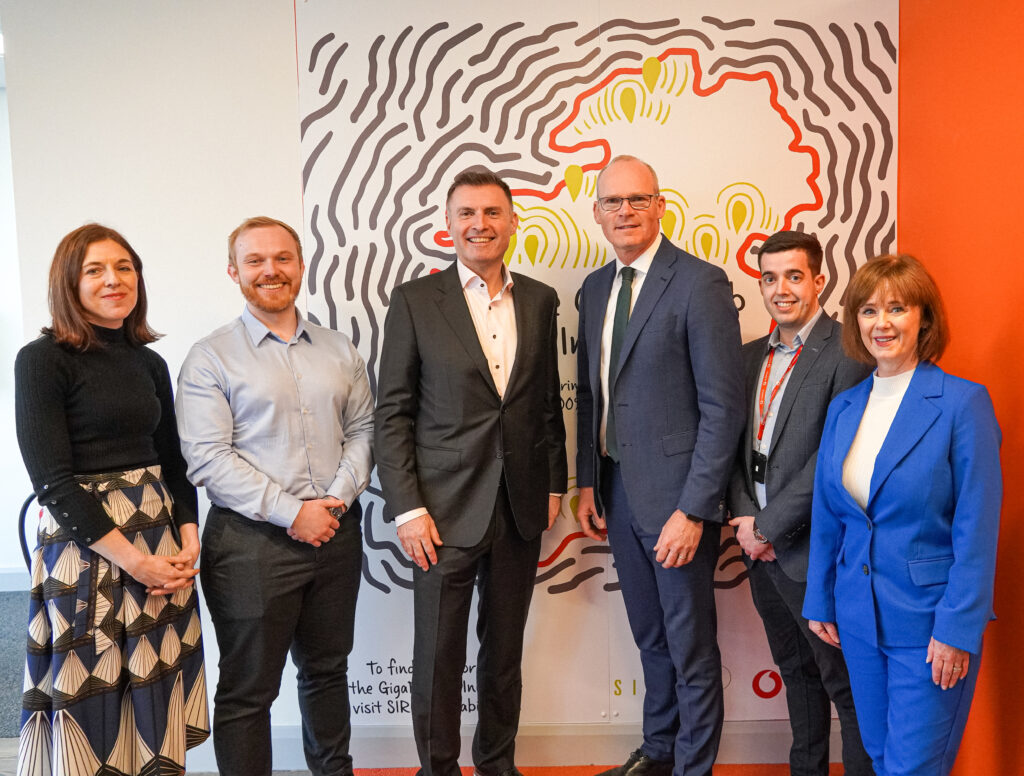 Present at the launch included: Minister for Enterprise, Trade and Employment, Simon Conveney, Minister of State for the Department of Agriculture, Food and the Marine, Senator Pippa Hackett, Cathaoirleach of Laois County Council, Thomasina Connell, SIRO CEO, John Keaney, Cube Tenants, including FRS Recruitment, WrkWrk, and Midlands.ie, Laois County Council CEO, John Mullholland, Enterprise Ireland Divisional Manager, Carol Gibbins, and Head of SME Business at Vodafone Business Ireland, Lisa Corcoran.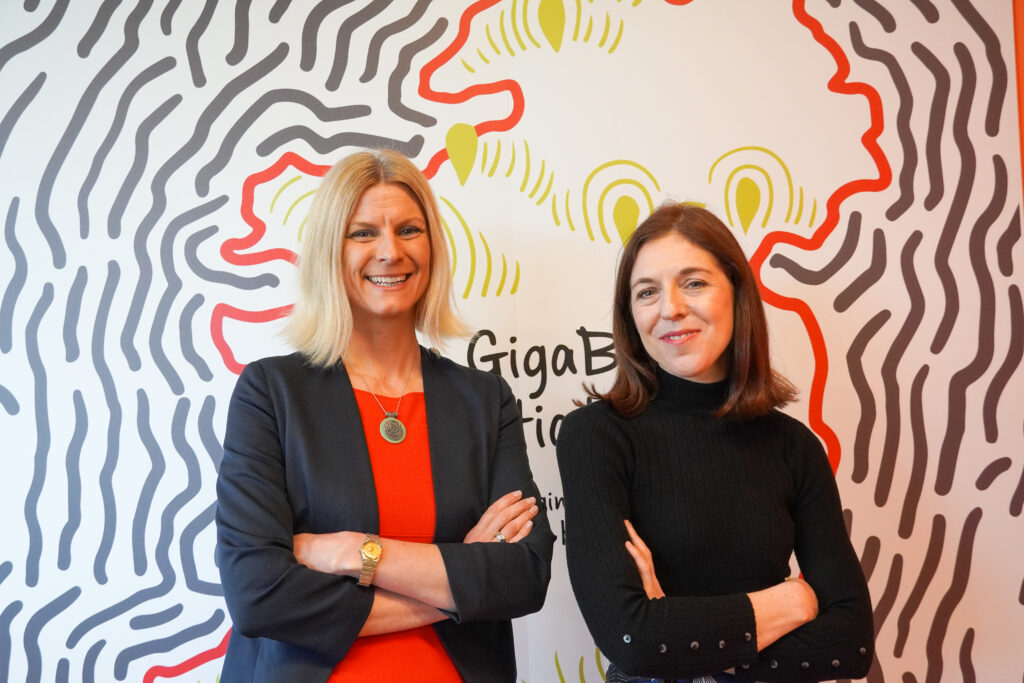 Speaking on the announcement, the following comments were made: 
Speaking at the opening Minister for Enterprise, Trade and Employment Simon Coveney TD said:  
"I am delighted be here today to officially open the CUBE in Portlaoise, Ireland's first 'low-carbon' town. This remarkable state-of-the art facility, will play a central role in enabling the growth of scaling enterprises across the Midlands and further afield, supporting this critical agenda to reduce energy consumption.  

The opening of the CUBE, supported by over €2m in funding from my Department's Regional Enterprise Development Fund, will see the positive contribution by low carbon businesses to economic prosperity in the long-term and I believe will serve as a roadmap for the development and rollout of similar low carbon initiatives in other towns around the country."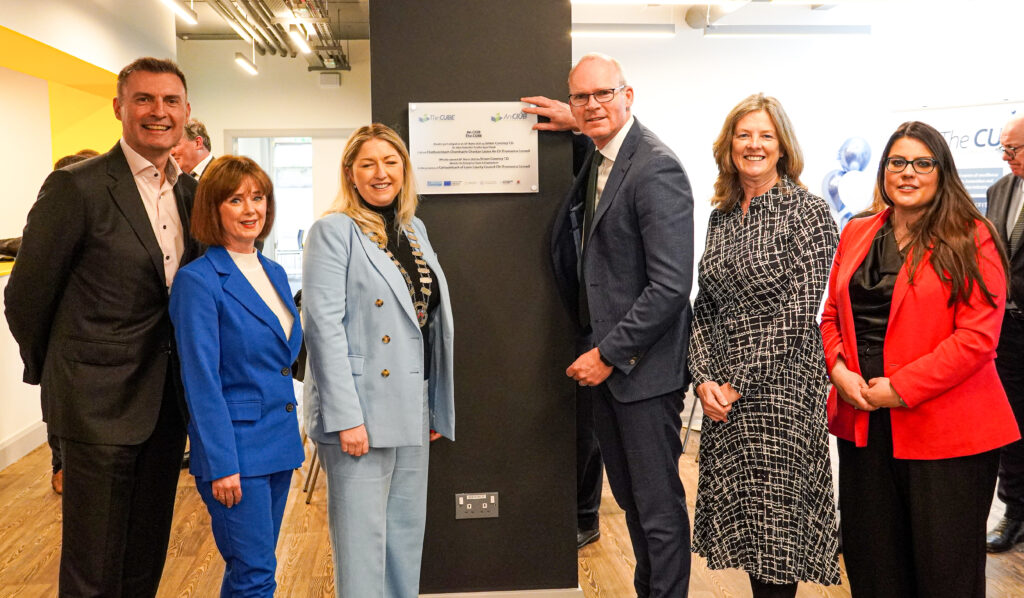 Cathaoirleach of Laois County Council, Thomasina Connell added: 
"Not only will the centre provide support and assist businesses in the transition to a low carbon economy, but it will greatly assist the local community in their efforts to address energy consumption and retrofitting." 
Commenting on the announcement, SIRO CEO, John Keaney, said: 
"The SIRO-Vodafone GigaBitHub Initiative has connected 18 hubs to date.  "The Cube" is the first GigaBitHub of its kind with a commitment to driving sustainability within its local and regional communities. We're excited to support "The Cube" in its goal to help Ireland's journey to carbon neutrality.  

It resonates with SIRO's mission to be Ireland's greenest broadband network, as SIRO's full fibre network is inherently more sustainable, requiring less energy and maintenance when compared to copper or cable networks. We're delighted to support The Cube in its mission in making Portlaoise a low-carbon town."
Sinéad Bryan, Managing Director of Vodafone Business Ireland, added: 
"The Gigabit Hub Initiative was created in order to empower local businesses and communities through connectivity. This connectivity means the people of Laois can benefit from a better work life balance and allow them to pursue their careers within the area they are from, without sacrificing their quality of life or being forced to move to cities or abroad." 
SIRO is now accepting applications for GigaBitHub applications within our network footprint. For more information, please visit https://siro.ie/about-us/gigabit-hubs/