SIRO Network Resilience amid the COVID-19 Pandemic

There are more than 1.7 million broadband subscriptions in Ireland (Comreg data Q4 2019). Almost half of these– over 873,000 subscriptions – are copper-based broadband, including DSL and VDSL (also known as FTTC).
Amid growing fears over the COVID-19 epidemic, concerns have been raised in both the UK and Ireland over whether the current predominantly copper infrastructure is resilient enough to handle a spike in online traffic as an increasing number of people are now working, and schooling, from home.
In-home entertainment demands are also expected to rise as schools are closed and social restrictions are put in place. Following calls from the European Commissioner, Netflix on 19 March stated that it will temporarily reduce the quality of videos on its platform to ease pressure on internet service providers for 30 days.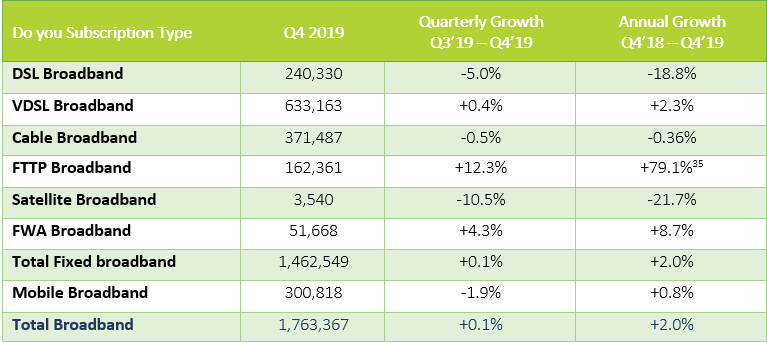 More and more Irish consumers are benefiting from 100% fibre broadband, as FTTP broadband represents the fastest growing segment in the market , with annual growth rate of 79%.
SIRO was the first and remains the only 100% pure fibre network in Ireland. The SIRO network covers 310,000 homes and business in 21 counties all over Ireland. Fibre technology is recognised as the only gold standard, future-proofed broadband solution (FTTH Council Europe), and fibre-optic cables are far less prone to congestion compared to copper lines. SIRO offers extremely low latency of 10ms on average (while anything below 20ms is considered fantastic), which means remote workers can download large files, video-call and access cloud applications without delay. In addition, the home educators, the avid gamers and the movie streaming enthusiasts can all simultaneously enjoy a seamless online experience. Indeed, we have seen a stable and consistent network performance over the last 2 weeks and no disruption despite increase in data demands.
SIRO Network Resilience
We have observed a slight increase in average data consumption (7% for download) since the social restriction announcement in 12 March.  This increase is well within our network capacity. In our latest statement, SIRO confirmed that "Each 1 Gigabit SIRO service is capable of managing 400 times the average user speeds observed on the network to date so while we do expect to see increases in traffic (like we saw during the snow event in March 2018) the SIRO network is dimensioned to carry many multiples of the current data traffic".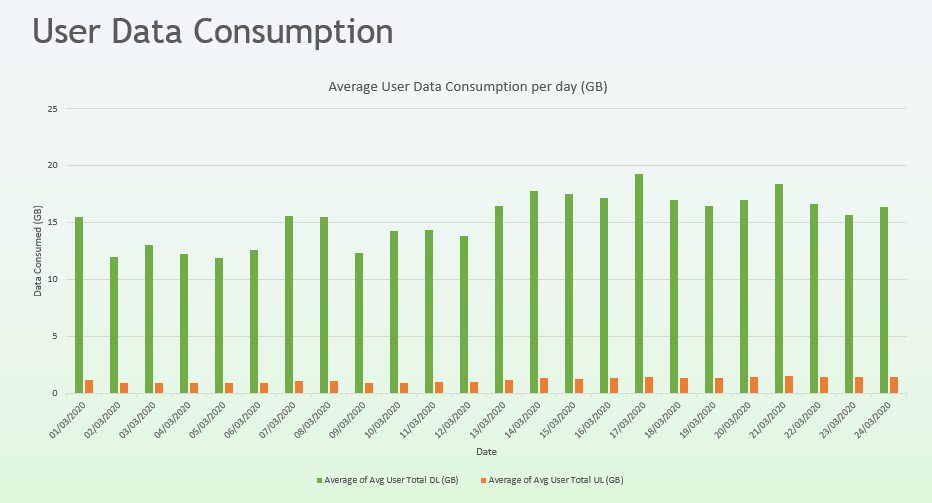 The graph below shows the average user speed observed on the SIRO network on Tuesday 24 March. There has been a sharper increase than normal in the morning, which is to be expected when the entire family is home.  Among the SIRO towns, Cork, Limerick, Drogheda and Blanchardstown (Dublin) have consistently seen the highest data consumption.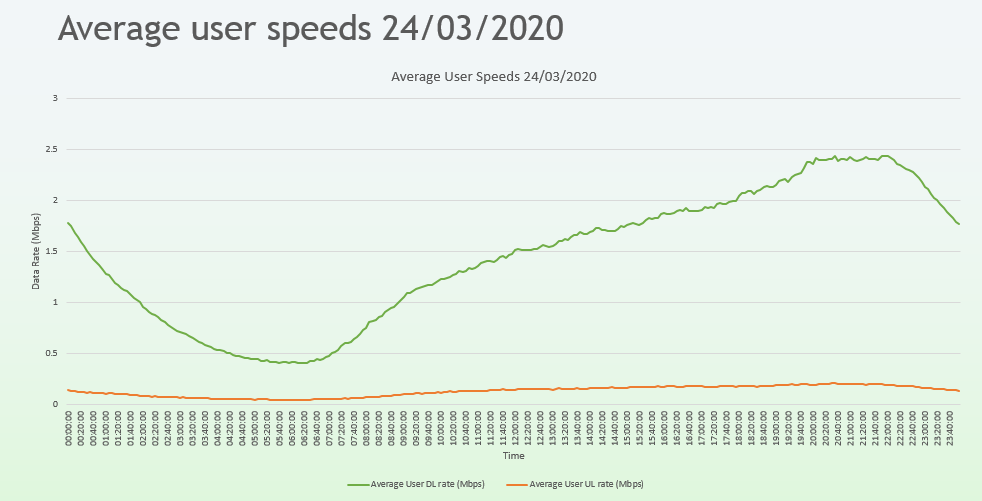 All in all, the SIRO network is well-equipped to deal with a persistent increase in data demand. We will continue our roll-out and installation activities during this time period, adopting all government COVID-19 guidelines, to ensure many more Irish consumers can get access to our world-class 100% fibre broadband network. In doing this, we hope to play our part in providing the vital social and economic connectedness that Ireland needs to overcome the pandemic and ultimately recover.