SIRO Hits Milestone Of 500,000 Homes & Businesses Passed With Full Fibre Broadband
Today, we are proud to announce that we have passed our 500,000th premise with our full fibre broadband network as part of our open access broadband billion-euro network rollout.
Naas-based VEI Global, a managed IT services provider, is the 500,000th premises to have access to our fibre broadband network – a significant milestone for our roll-out programme.
VEI Global provides comprehensive ICT services to a wide range of clients, domestically and internationally. VEI Global collaborates with global integration partners and works with clients such as University College Cork, Phoenix Gas, Lynas Foods, South Dublin County Council, and CIE. VEI is currently in the process of implementing a WAAS solution for the European Parliament, covering an extensive network across 27 countries and 50 sites.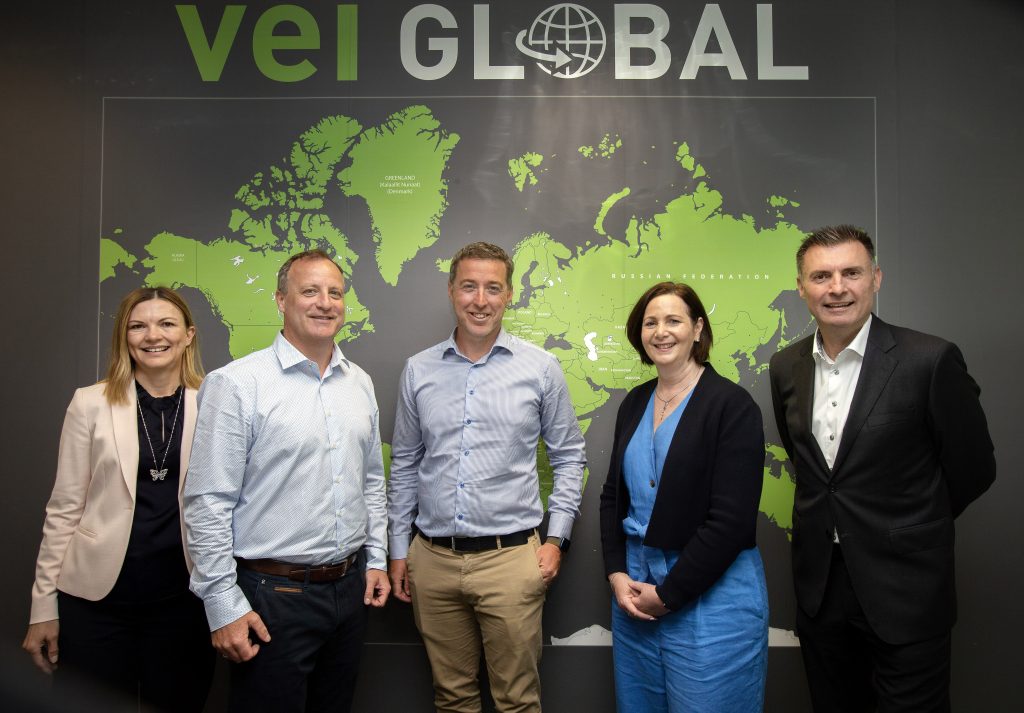 Until now, with limited broadband alternatives available, VEI Global had been dependent on an outdated copper connection while awaiting the arrival of our fibre network in their area. However, with the company's expansion, including the establishment of a 24/7 managed services team, having reliable connectivity has become a critical requirement. By gaining access to our extensive fibre network, VEI Global has successfully resolved latency issues, enhanced productivity, and significantly improved the overall experience for their hybrid workforce.
Since our establishment in 2015, we have gone onto establish an alternative telecoms infrastructure in Ireland as part of a billion-euro investment programme. We now have over twenty retailers such as Virgin Media, Vodafone and Sky offering its services to half a million homes and businesses across the country.
Our unique infrastructure, which leverages the ESB electricity network, means that we have no legacy copper network at any point on its system, enabling us to offer a 100% fibre optic Fibre-to-the-Building service – recognised as the gold standard for broadband connectivity globally. This has enabled us to become the first broadband operator to make speeds of 2 Gigabits available to residential customers and the first to fully upgrade our network to allow for future speeds of up to 25 Gigabits in the years to come.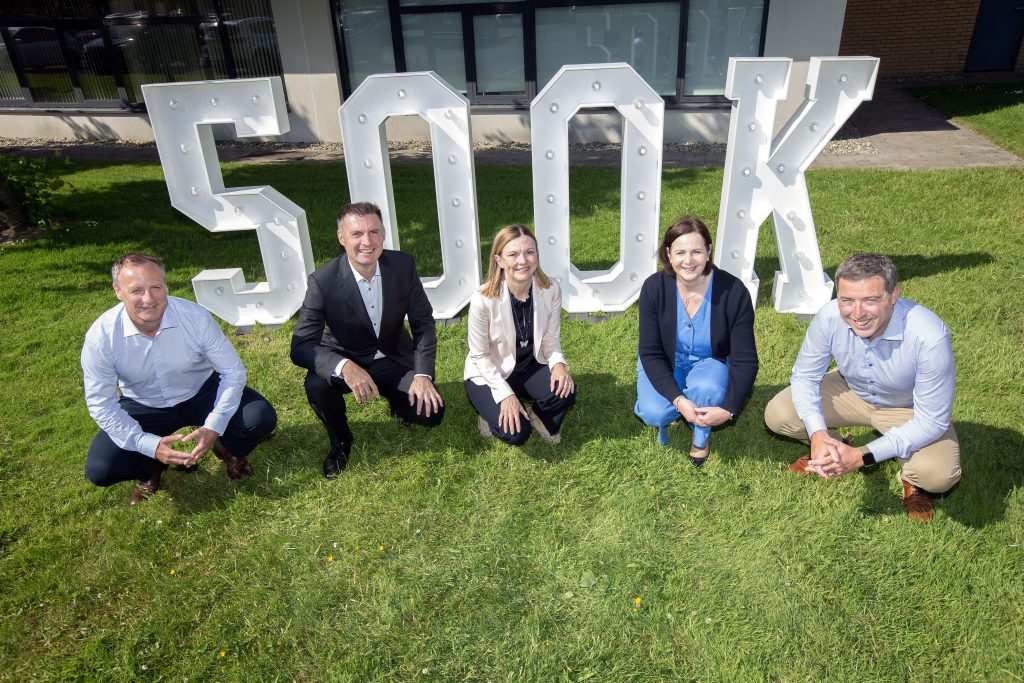 According to VEI Global co-CEO and founder Lloyd O'Rourke:
"The SIRO broadband connection will enhance our company's productivity and reliability, eliminating the daily frustrations of connectivity lags, dropped calls, and slow uploads. Having access to real-time statistics is crucial to our managed service offerings as it allows us to proactively address any potential, future issues."
VEI Global co-CEO and founder Conor Killeen commented:
"Over the past 13 years, we have experienced tremendous success, and we hold even greater aspirations for the future. SIRO's involvement will play a pivotal role in expanding our business and, more importantly, in elevating the level of service we deliver to our valued customers in Ireland and across the globe."
SIRO CEO John Keaney noted:
"Since our early days as a start-up broadband operator, with big ambition and challenges rolling out a new broadband network, our purpose has always been to reach into communities across Ireland and give them access to standard of connectivity as good as anywhere else in the world.

"As we reach 500,0000 premises passed with SIRO's full fibre network, it is satisfying to see that purpose being realised. Homes and businesses up and down the country accessing our network are living and working in new and more sustainable ways.

"For SIRO, today is a significant milestone. However, there are still, many towns, communities, homes and businesses where outdated copper broadband continues to hold them back. SIRO remains focused on the work still left to do – to continue our rollout to ensure more homes and businesses can access our network," added Mr. Keaney.
Commenting, ESB Deputy Chief Executive, Marguerite Sayers, said:
"I am delighted to be at VEI Global today – a great Naas success story – for this significant milestone. It is a testament to the success of SIRO in connecting communities right across Ireland.

"Half a million families and businesses can now gain access to ultra-fast fibre broadband as SIRO continues with its programme to deliver for communities into the future." 
Vodafone Ireland CEO, Amanda Nelson said: ''As we celebrate 500,000 homes and businesses who can access SIRO's network; it marks an important milestone for SIRO, our joint venture with ESB. Our goal has always been to deliver high speed connectivity to more rural communities, people and businesses across Ireland. 
"Supporting communities with critical digital infrastructure is vital to enabling them to thrive now and into the future. It underpins business growth and development as well as connected education and healthcare.

"It is fantastic to see businesses just like VEI Global, compete on a global stage supported by high-speed connectivity. We are looking forward to connecting more homes and businesses as we continue to bring world-class fibre broadband to towns and communities across Ireland.'
To search your Eircode and check your eligibility, search here: