SIRO Broadband Usage Over Christmas – Even Santa Needs Gigabit Broadband
The Christmas and New Year holiday season is always the busiest time for broadband networks – 2021 was no exception. While many of us switched off our work laptops Christmas Eve, we typically turned to other devices in the home such as smart televisions, gaming consoles and smart phones, all of which depend on a strong broadband connection.
As expected, there was a significant increase in demand over the holiday period. A new all-time high occurred on the 25th December 2021, just shy of 3 Petabytes was downloaded on the SIRO network – That's 3,000,000 Gigabytes.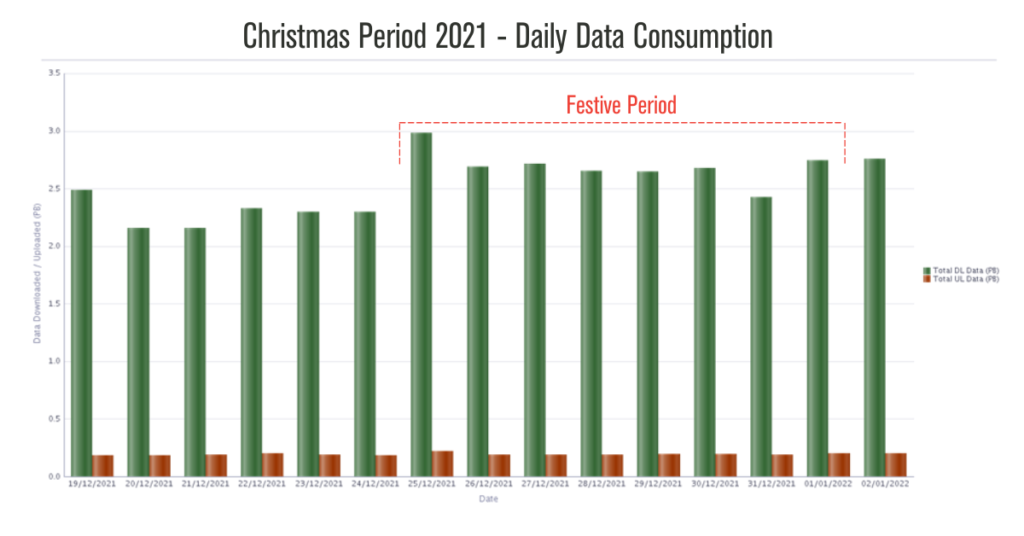 On a typical day, we would see activity on the network increasing from around 8am as people across Ireland start to wake up and begin using their devices. Data Usage usually peaks from 6pm as households settle in for the evening, watching Netflix across multiple devices, turning on the Playstation for a game of Fifa, or catching up on the day's events via social media.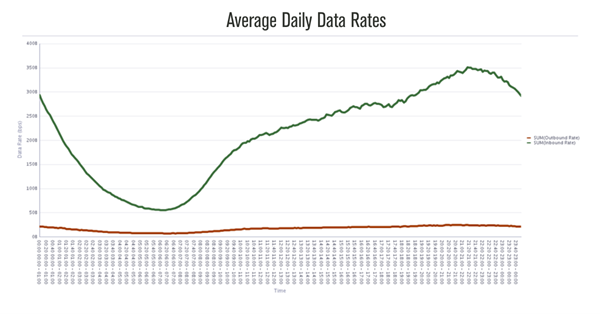 On Christmas Day however, we observed a significantly large ramp up in data demand between the hours of 7.00am to 10.00am. Such usage would not normally be reached until the late afternoon of a normal day. One potential reason is the strong demand for gaming console updates. PlayStations and Xboxes were at the top of Santa's list this Christmas and sometimes Santa is careless, leaving this for parents to do early on Christmas morning.
We observed high usage maintained throughout the day, with some unusual spikey usage patterns emerging as people put their devices down to enjoy Christmas dinner.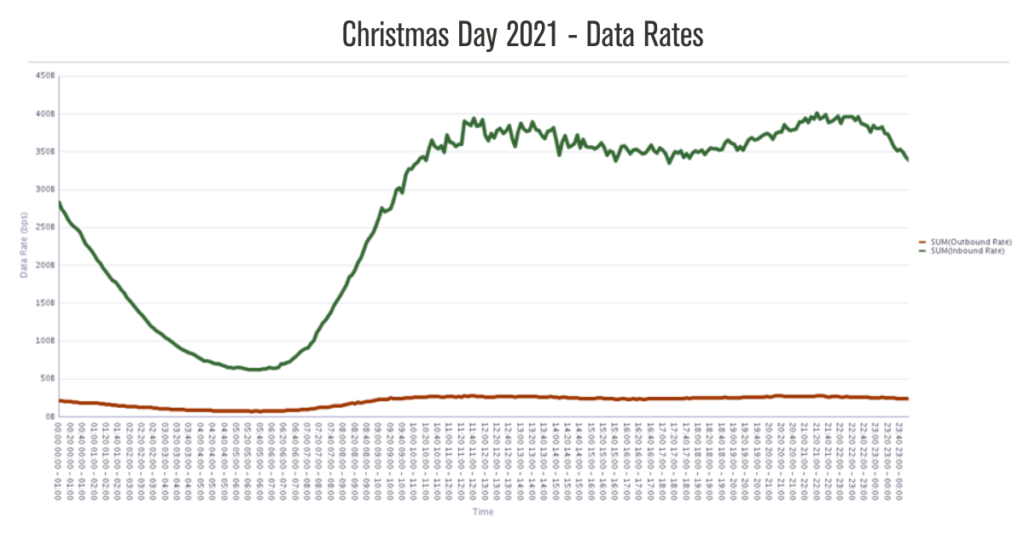 2021 might not have been the ideal Christmas holiday, but having strong, reliable broadband truly enabled us to spend some much-needed quality time with our families, whether they are by our side, isolating or at the other side of the world.
Let us remember the people behind the network, the men and women who spend months and years planning, designing, building and installing the gold-standard fibre broadband to more than 100,000 Irish homes, and have continued to do so during the pandemic.
As we begin 2022, many of us will continue to work from home. Ensure that you have a broadband connection that you can rely on by switching to SIRO 100% fibre broadband. Our network easily supported updating of hundreds of gaming consoles at the same time on Christmas morning, and we will continue to support Irish homes for all your remote working, studying and entertaining needs in 2022.