SIRO Broadband At Athlone's Women's Refuge Enabling Service Help More Women And Families Impacted By Domestic Abuse
Last year, SIRO and Viatel sponsored Esker House with free connectivity. Esker House is a domestic abuse support service based in Athlone, providing refuge and related services across the Midlands.
Now, a year on, SIRO checked in with Deirdre Berry, Manager of Esker House to see how our fibre connection has benefited the refuge.
Tell us about Esker House and the work that you do?
Esker House is a domestic abuse support service for Women and Children, while based in Athlone and its wider catchment area, we serve women across Ireland. We provide a refuge with 5 units for them to stay in. We have a 24-hour helpline and crisis line for people to ring into. We also a have a suite of services for people who do not wish to leave their homes, but want support in keeping safe, while we manage and identify risks for them.
We also work with women who have just left abusive relationships where the risk of assault, and death, would be high. Research indicates that this is the most dangerous point.
We work with children who have experienced any sort of domestic abuse, this could include recovery work and crisis work, including creating safety plans, and teaching them how to navigate abusive situations emotionally and safely.
In Athlone and Roscommon, we help women learn if they reach the threshold for court using our Court Support Service. We help women identify whether they require protection orders or safety orders, or even barring orders. We provide-on-the day support within the courts and aftercare, linking them in with Gardaí or Solicitors and anything else they might need.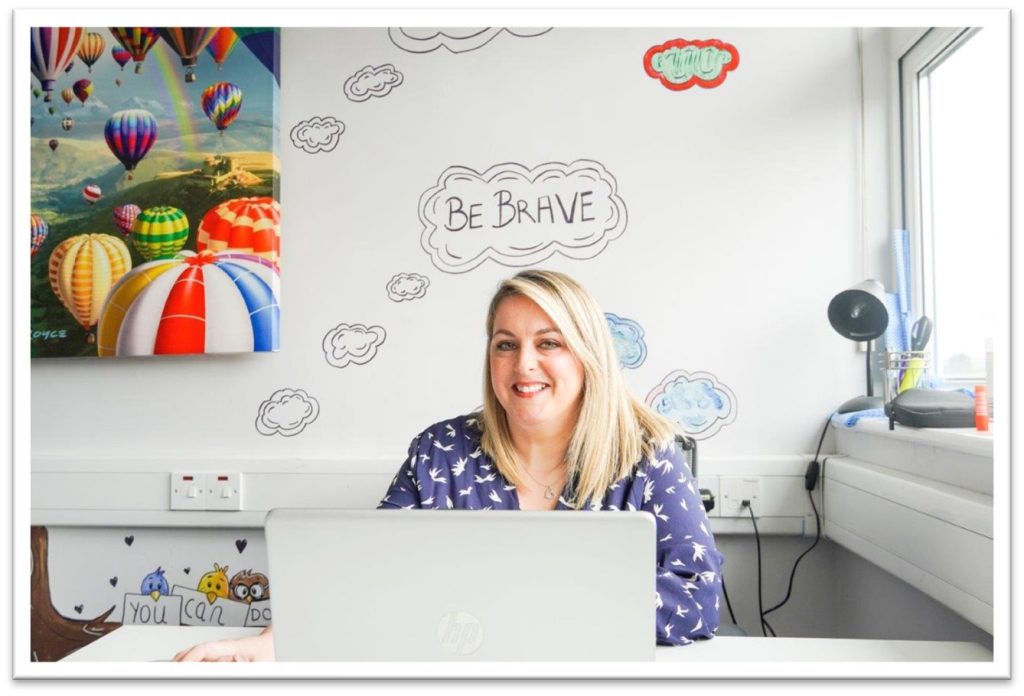 "Since we got SIRO, it's transformed the work that we have been doing"
It's now been a year since you've connected to SIRO's network. Can you tell us about how you've been finding the service?
Prior to the connection we received from SIRO, we struggled to get an internet connection. There seemed to be something wrong with the lines even though we were in the middle of the town.
We were at a point where we got an IT consultant company system to diagnose the systems we needed. We wanted to get a new Zoom Phone system, which required broadband. We adopted ESafe, which is a client record system. We knew we were going to use two offices, so we needed to communicate between those two sites. We couldn't have done that with the internet we had. We also wanted to provide connectivity to service users in apartments, so we needed a network in place to facilitate that. With our old connection, we couldn't do that.
Since we got SIRO, it's transformed the work that we have been doing. Something as small as being able to provide Netflix for our service users to use at night once they have settled in; to be able to switch off or decompress is really valuable. For us to make the move from paper to digital was unknown for us, but for it to happen with ease was so important to us. The support we received from Sean Dervan in SIRO and the people in Viatel getting us over the line was great.
Is connectivity important for running a shelter? What are the keyways in which broadband is used by your service?
Since having SIRO as a sponsor for our connectivity, we've been able to expand our services. We want to be able to provide a wrap-a-round service to our users. So, we decided to rent a separate office as we wanted to utilise the space within the refuge as much as we could. The separate office allows us to do community training, virtual meetings etc.
We've now been able to introduce Salesforce and use a client record tracking system (Safe Ireland), it's a national network that's paired with Include, who built the database. We can now create records, track safety plans, book meetings rooms. We've only been able to use this since we got SIRO.
Our workers now have a computer each and utilise cloud technology to keep track of everything. All our calls are taken via Zoom. It's cost effective and time effective. There's a level of communication and visibility that we wouldn't have been able to have before.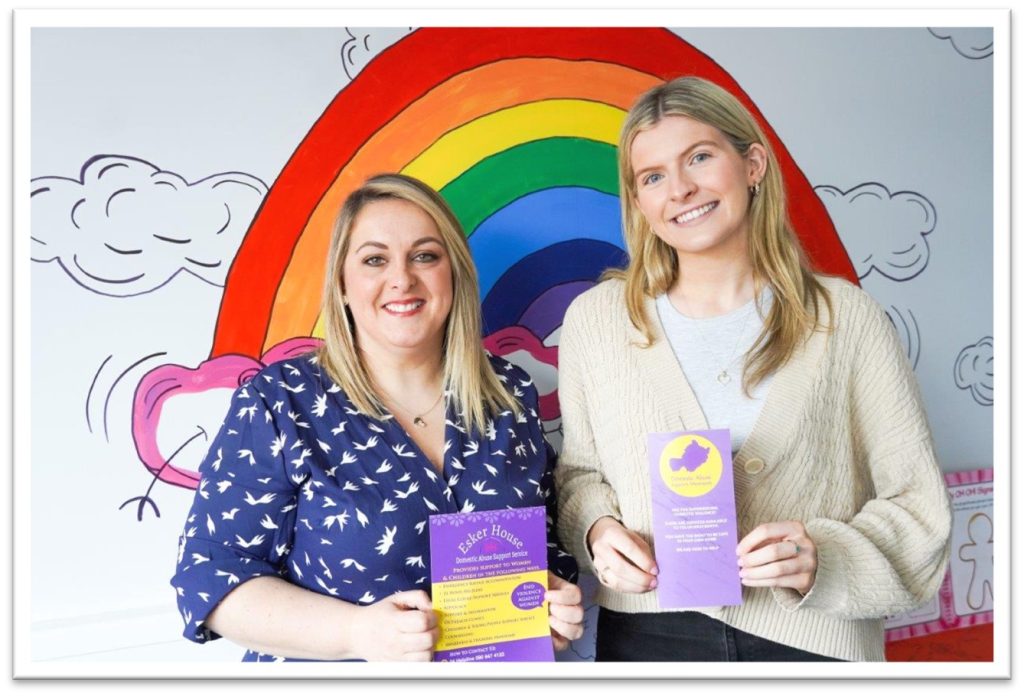 "We even got a second connection into our office as we were so impressed with the service. We couldn't get it in fast enough!"
Would you recommend SIRO's business product?
Yes absolutely. We even got a second connection into our office as we were so impressed with the service. We couldn't get it in fast enough! Working with Viatel and SIRO was such a smooth experience. The customer service was great. We didn't feel there was a massive delay in getting in it either, which was great.
How can people support Esker House or find out more information?
We have Facebook, Instagram, and a website: www.eskerhouse.ie
We also have a 24-hour helpline, it's 09064 74122. If anyone wants to support us, fundraising is fantastic but to promote the service and what it does apart of their fundraising events can transform and save women's lives. If more people could spread the information of what we can do would be invaluable.