SIRO Announces Five Million Investment In Full Fibre Broadband For Ballinasloe and Loughrea
Broadband operator, SIRO, has today announced that it is bringing its 100% fibre broadband network to Ballinasloe and Loughrea.
The company, a joint venture between ESB and Vodafone, is rolling out a full fibre broadband network to towns across Ireland, with Loughrea and Ballinasloe next in line to benefit.
SIRO's broadband network will bring world class connectivity to almost 5,000 homes and businesses in both towns, with an investment of €5 million overall.
The work will be carried out by SIRO contractors, TLI, with civil construction works commencing in Loughrea in the next week, with Ballinasloe's works to commence in Spring of next year.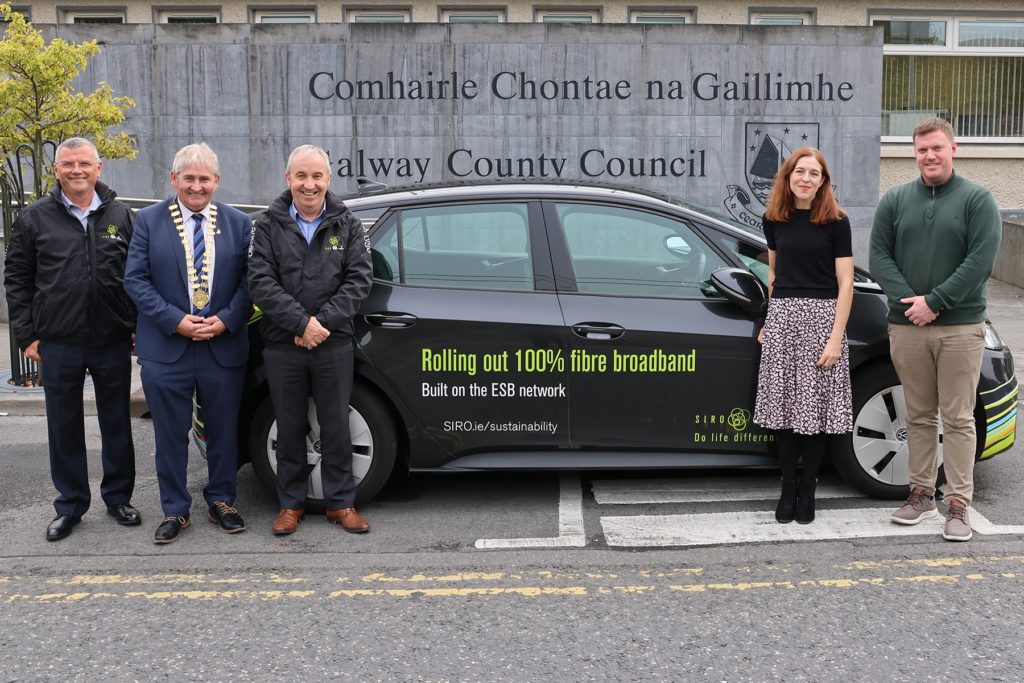 The rollout in Ballinasloe and Loughrea is part of SIRO's ongoing roll out in Galway city and county. The company has already made its full fibre broadband network available to over 33,000 homes and businesses in Galway city. The investment is part of the company's ongoing fibre rollout across Ireland, targeting 154 cities and towns and 770,000 premises.
Areas within Ballinasloe that will be connected include (but are not limited to): Townparks, Portnick, Poolboy, Dunlo, Kilgarve, Church Street, Bóthar Sáirséal, Meadowbrook, Beechlawn, Esker Hills.
Areas within Loughrea that will be connected include (but are not limited to): Portumna Road, Danesfort, Barrack Street, Abbey Street, Athenry Road, Ashlawn, Galway Road, Gort Road, Main Street, Cosmona, and The Hill.
SIRO's network in Ballinasloe, Loughrea and Galway City is a 10 Gigabit-enabled network, which means that enterprise customers will be able to access higher speeds and bandwidths as their data demands grow over the years ahead, ensuring that current and future needs are met. Residential users can avail of 1 Gigabit broadband, with the option of 2 Gigabits where homes have larger bandwidth demands.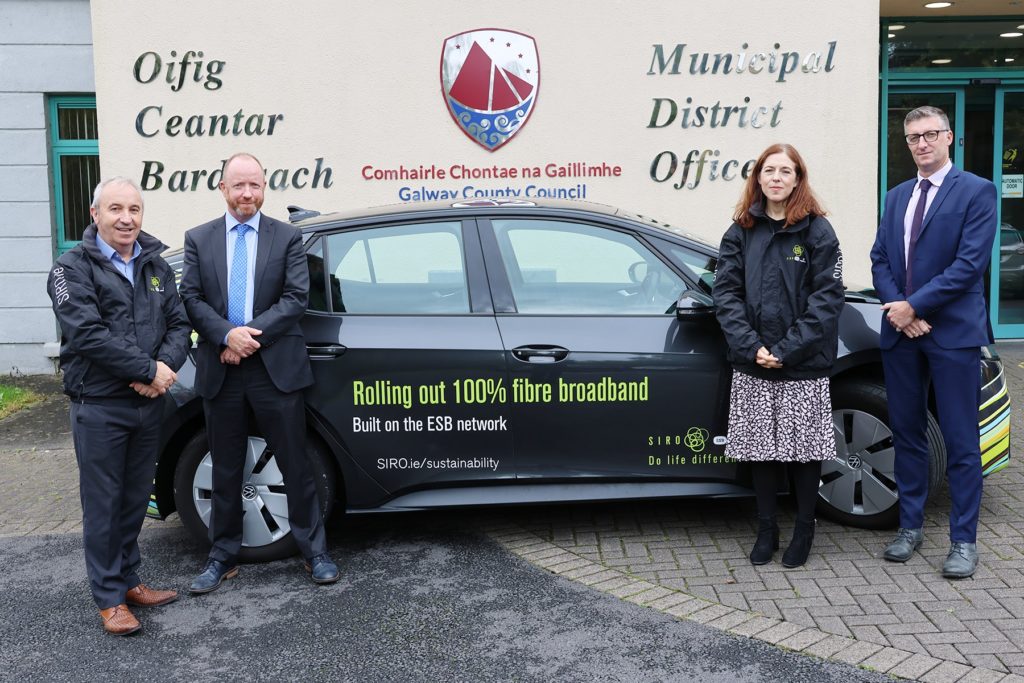 SIRO is a joint venture company between ESB and Vodafone, founded in 2015. SIRO's state-of-the-art fibre broadband network is built on the ESB electricity infrastructure, trusted for its reliability and resilience. Overall, the company is investing more than €1 billion in delivering high speed, future proofed broadband across Ireland.
Commenting on the launch in Ballinasloe and Loughrea, SIRO CEO John Keaney said:
"Since we first started rolling out our network in Galway city, over four years ago demand has been strong for SIRO's fibre broadband service. Our expansion now to Loughrea and Ballinasloe reflects the broader demand across Galway – city and county.
"Reliable, resilient and future proofed broadband is a game changer for regional towns and having access to SIRO's network will create huge investment and job creation opportunities for towns such as Ballinasloe and Loughrea.
"SIRO is pleased to support this objective and to play a part in giving individuals and businesses a choice about where and how they live and work. We have had positive engagement with local stakeholders on the ground in both towns and we are now excited about getting on with our roll-out and connection process in the months ahead," added Mr. Keaney.
Welcoming today's announcement from SIRO, Galway County Council Chief Executive Jim Cullen stated:
"The building of these fibre networks will be a significant investment in these two towns.
The delivery of such infrastructure is a key economic enabler for existing business, with the potential to help increase their online presence and to trade online nationally and internationally.
"It will have positive impacts for both towns around growth, economic spin off effects & makes these towns more attractive for future investment.
"It will open up opportunities for citizens to work locally, with the delivery of high-speed connectivity, as remote working becomes more realistic for larger numbers of people, which should lead to a lowering of the towns carbon footprints and the residents of these towns will have more choice on broadband service provision in the future," added Mr Cullen
SIRO as an open access wholesaler, partners with twenty broadband retailers across Ireland, to ensure that customers and businesses enjoy greater choice and competition.
Retailers offering SIRO residential, or enterprise broadband products include: Digiweb, Blacknight, Airwire, Sky, Vodafone, Virgin, Fastcom, Telcom, Viatel and Pure Telecom.
To register your interest, and to find out when SIRO will become available to your home or business, click here