SIRO Announces €6 Million Investment In New Full Fibre Broadband Network For Carrickmacross And Monaghan Town
SIRO, the broadband network operator, has today announced that it is investing €6 million in the roll out of a new full fibre network to Carrickmacross and Monaghan town.
As part of the roll out, 5,300 premises in these towns can connect to SIRO's gigabit, 100% fibre network. SIRO is targeting 2,800 premises in Monaghan and 2,500 premises in Carrickmacross, respectively. The investment was officially announced by the company as part of a presentation made to Carrickmacross town councillors by senior SIRO management this week.
Areas across Carrickmacross that will receive SIRO's fibre broadband include (but not limited to): Alderwood, Cluain Alainn, Coill An Rí, Farney Street, The Elms, Castleblayney Road, Saint McCartan's Villa.
Some areas across Monaghan Town that will receive SIRO's fibre broadband include (but not limited to): Drumbear Lawn, Dublin Street, Tully Estate, Belgium Park, Doctor McKenna Park, Montfort, and Manor Wood.
Works on the ground commenced in Carrickmacross in September, with Monaghan town set to begin in December, with works continuing into early next year.
It's expected that homes and businesses will be able to connect to the network in quarter one and quarter two 2023 in Carrickmacross and Monaghan Town, respectively. The roll out is part of SIRO's ongoing national network expansion, where the broadband network operator is working to roll out its network to 770,000 premises across 154 towns.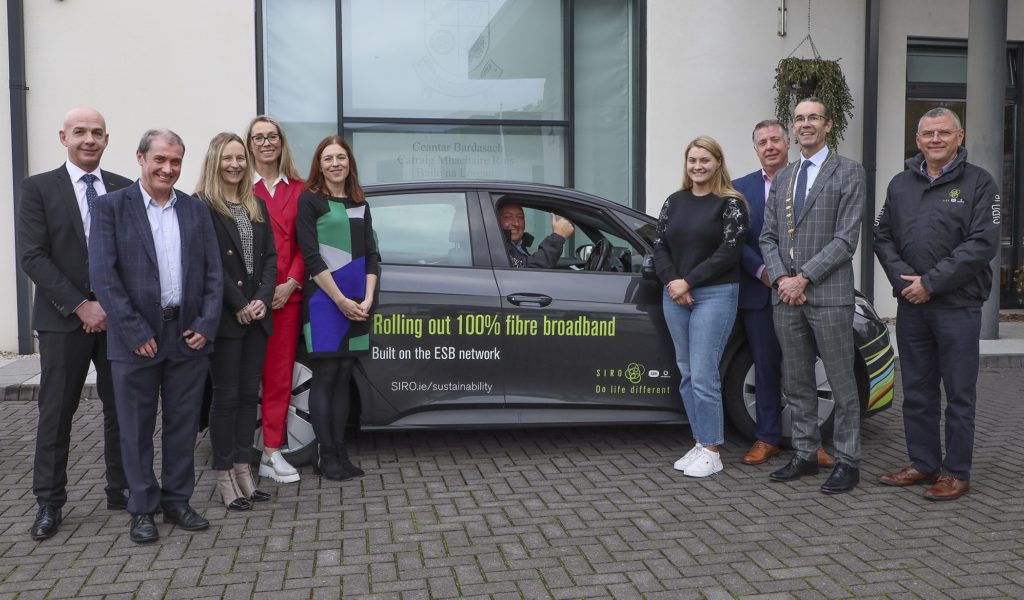 SIRO is a joint venture between ESB and Vodafone, established in 2015. To date, the wholesale operator has already connected over 450,000 premises in 75 towns.
Commenting on the announcement, SIRO Chief Technology Officer Suzanne Tracy, noted:
"SIRO's announcement that we are bringing our 100% fibre broadband to Carrickmacross and Monaghan Town continues our commitment to ensure equality of access to high speed, reliable and future proofed broadband to towns across Ireland.
"Connectivity is now vital to how we work, live or learn online. SIRO's fibre broadband is future-proofed to deliver speeds of up to 10 Gigabits, ensuring that regional towns such as Carrickmacross or Monaghan are not left behind but can fully participate in our digital society and economy.
"At its core, SIRO's fibre broadband gives power back to people and communities, allowing them to choose how they live and work today, and over the longer term," added Ms. Tracy.
Welcoming today's announcement, Monaghan County Council Director of Services for Carrickmacross – Castleblayney Municipal District of Carmel O'Hare, said:
"We are delighted to welcome SIRO to Co. Monaghan and to see SIRO commence their broadband rollout in the Carrickmacross and Monaghan town areas. The rollout of the SIRO network throughout Carrickmacross marks a milestone for the urban area and will offer significant broadband improvements for all of the many business interests in the town and for residential customers."
SIRO will be available to order for residents and businesses of Monaghan in early 2023, register your interest today.