SIRO Announce Bundoran And Ballyshannon Latest Donegal Towns To Benefit From Full Fibre Broadband Rollout
Today we are happy to announce that our full fibre broadband is currently being rolled out to homes and businesses in both Ballyshannon and Bundoran.
Our fibre broadband network is bringing high-speed, future-proofed connectivity to 1,300 homes and businesses in Bundoran and 900 premises in Ballyshannon. The initial build works in the towns commenced in March 2023, with works set to be fully completed in both towns this autumn.
Some premises in Bundoran are already available to order, with the remainder becoming available in by end August. The first premises in Ballyshannon will be available to order from August onwards.
Areas in Ballyshannon which will benefit from the SIRO roll out include (but are not limited to): Bachelor's Walk, Slate Row, Lawne Close, Cluain Barrow, Assaroe View, Saint Benildus View, West Port, West Rock, Townparks, Highfields, Upper Erne Dale Heights, Abbeylands, Ashbrook Drive.
Areas in Bundoran which will benefit from the SIRO roll out include (but are not limited to): Ross Avenue, Ross View, West End, Ben Bulben View, Rossmore Court, Dartry Court, Dinglei Park, Shamble Lane, Marina View, Mountain View, Silverhill, Bunholvill, Sea Crest, River Walk, Celtic Cross View.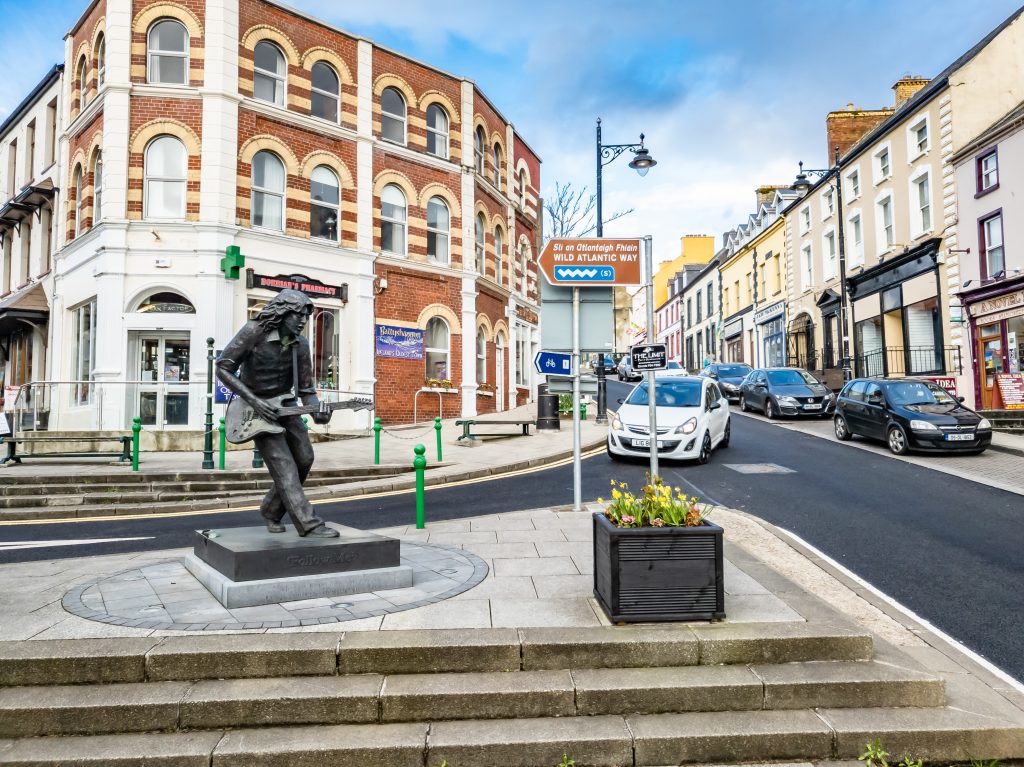 SIRO is a joint venture between ESB and Vodafone delivering full fibre broadband to towns and cities across Ireland. The company's network uses the existing ESB electricity network to bring connectivity to the hearth of homes and businesses. To date, SIRO fibre broadband network is available to over 500,000 premises in more than 130 towns across Ireland.
Our full fibre network can provide speeds of up to 2 Gigabits per second for residential customers and up to 10 Gigabits per second for business and enterprise customers.
SIRO is a wholesaler broadband provider, meaning consumers and businesses can order their full fibre broadband from one of their twenty retail partners, including Virgin, Vodafone, Sky, Digiweb, Blacknight, Fastcom, Pure Telecom and more.
We have already connected almost 20,000 premises across four Donegal towns including: Ballybofey, Buncrana, Letterkenny and Donegal Town.
Commenting on the announcement, SIRO CEO John Keaney said:
"At SIRO, we understand the importance of having a reliable broadband connection and no more so than in Donegal. The arrival of SIRO's fibre broadband to Bundoran and Ballyshannon will hugely benefit individuals and businesses in the two towns as it ensures reliability, stability, and the highest speeds.

"We believe that having access to a future-proofed connection ensures individuals can continue to live and work however they choose, and wherever they choose, creating sustainable and prosperous local communities, much less dependent on larger towns and cities for opportunities."
Chief Executive of Donegal County Council, John G McLaughlin said:
"Donegal County Council is delighted with the imminent availability of SIRO in the towns of Bundoran and Ballyshannon. We are expecting a high level of demand in both these towns similar to the demand that has been experienced in Letterkenny, Buncrana, Ballybofey and Donegal Town.

"This extra investment in Donegal by SIRO should be applauded as the continued extension of this Fibre-to-the-Building broadband network, which is recognised as the gold standard for broadband internationally, will bring high-speed broadband to 2,200 homes and businesses in South Donegal.

"This investment also further supports our strategy to make Donegal a place in which to invest, to live, to work and to visit."
To find out if SIRO is available to your home/business search your Eircode or register your interest here where you will be automatically notified when SIRO is available at your premise.