How Irish Businesses Can Boost Online Sales This Black Friday

As Black Friday approaches, Irish businesses have a golden opportunity to enhance their online sales and build customer engagement and loyalty for the longer term. A seamless online shopping experience can significantly boost your revenue and ensure Black Friday is a resounding success. Below are some simple and effective ways to achieve this goal.
Optimise your website speed
Web traffic during Black Friday is three times higher than any normal day in October; which means that businesses must ensure their websites are optimised for traffic to avoid driving potential customers away. Resources like Google's PageSpeed Insights or GTmetrix can analyse your site's content and generate specific suggestions to improve its speed. Here are additional tactics that can help to accelerate your site's loading time:
Compress images
Keep in mind that large images on web pages can delay loading times. Try compressing and optimise images on your website by changing their file formats, enabling lazy loading, or compressing images through lossy or lossless compression.
Cache your web pages
One of the most effective ways to improve load time is a process called "caching." This means that copies of your site's files are prepared in a readily accessible place in your server. Every time a consumer visits your site, the cached file is sent to the visitor's browser and your server doesn't need to retrieve all the relevant content from your database, using fewer resources to complete the process. You can cache your web pages in a few different ways using caching plugins like W3 Total Cache or WP Rocket, .
Use a CDN
Ensure that your website can seamlessly handle increased traffic and transactions by integrating a Content Delivery Network (CDN) to enhance page loading speed.
CDNs efficiently and securely distribute various forms of digital content to your website's visitors, regardless of where they are in the world or the device they are using. This is achieved by storing and distributing duplicates of your website's static content through servers positioned globally.
You have a range of CDN alternatives to select from, including the option to enable a CDN directly from your dashboard if your hosting provider offers this feature.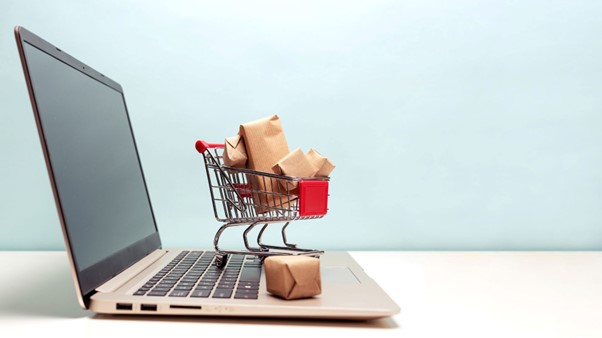 Search Engine Optimization
Organic search can help generate additional sales from visitors looking for a specific item, but unsure of where to find it. While an SEO strategy takes time to implement, following these tactics can contribute to more organic traffic and sales on Black Friday.
Optimise for specific keywords
Be sure to incorporate Black Friday-related keywords in your page titles, URLs, and alt-text to boost your SEO ranking on search engines. By working on SEO, you can lead new customers to your website and make it easier for returning customers to find their way back.
The same principle applies to the imagery on your website. Be sure to add alt text to the images that is relevant to the item and ties back to the keyword(s) you're optimising for. This will improve your site's crawlability.
Mobile Optimisation
With the rise of mobile shopping, it's crucial to have a mobile-optimised website. Keep in mind that Google's Mobile-first Index evaluates search results exclusively based on the mobile version of web pages. This means mobile-optimised will rank first on search results. Ensure that your site is responsive and user-friendly on smartphones and tablets. Once you have established the mobile version of your website, you can assess its user-friendliness using a range of complimentary tools provided by Google.
Create dedicated landing pages
To make your business stand out in the online Black Friday landscape, it is recommended to create a dedicated landing page. This way you can enhance your Black Friday campaigns and convert more visitors into long-term customers. By directing traffic to your Black Friday landing page, you can educate customers about your brand and products, gather campaign-specific data, capture visitor information for future targeting, and showcase other products of interest.
Target Long-Tail Keywords
During the competitive shopping season of Black Friday, long-tail keywords can play a crucial role in driving targeted traffic and conversions. Consumers searching for "best Black Friday TV deals" or " Black Friday fashion discounts" for example, are closer to making a purchase. By incorporating these targeted keywords into your SEO strategy, you can connect with potential customers actively seeking your products or services.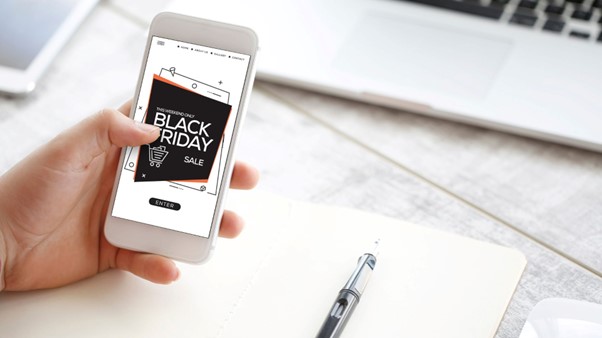 Leverage social media
In this digital age, social media is a powerful tool to reach your target customers and boost your leads during Black Friday. Identify the social channels in which your audiences are more active. Plan a tailored social media campaign to showcase your best deals, and discounts, utilising high-quality visuals and a compelling copy. With the use of relevant hashtags, you can expand the visibility of your posts and join trending conversations around to Black Friday.
By implementing these tactics, you can make the most of Black Friday and make it a memorable shopping event for your business and customers alike.
Keep in mind also that a fast and reliable broadband connection is necessary to successfully optimise your website and boost your online sales. With speeds up to 10Gb, SIRO's 100% fibre broadband can enable you to do business different on Black Friday.
To find out if SIRO 100% fibre broadband is available in your area, search your Eircode today