Fastcom Becomes Latest Retailer To Offer SIRO Gigabit Broadband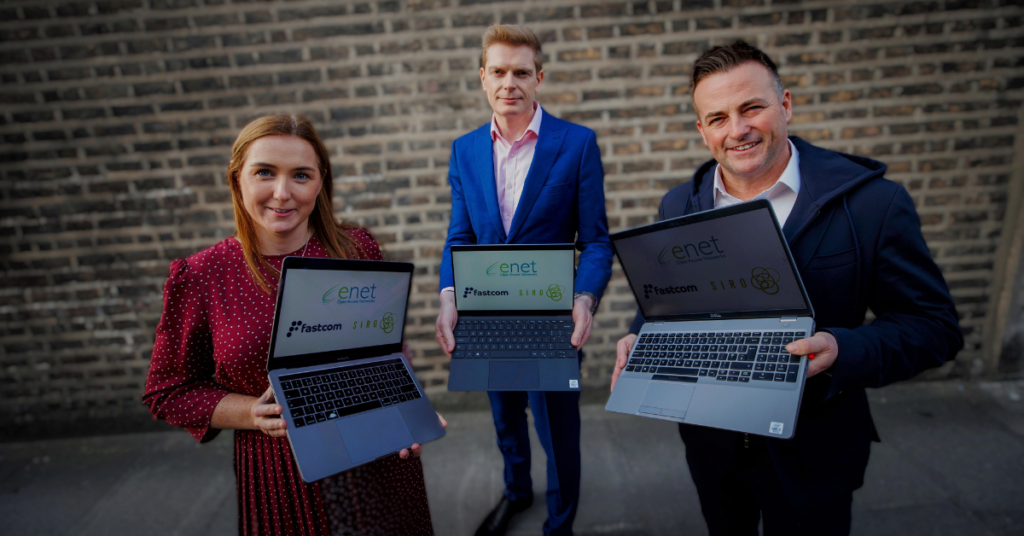 Enet, Ireland's largest open-access network operator, has today announced an agreement worth up to €5 million with Fastcom. Through this new partnership, enet is delivering Fastcom access to SIRO's fibre infrastructure meaning they can facilitate high-speed broadband to 350,000 potential premises in regional towns across Ireland.
The agreement will deliver speeds of up to 1Gbps and will ensure further competition in the broadband market by giving Fastcom access to additional locations equipped with gigabit technology. Through this, enet will enable Fastcom to provide the fastest possible broadband speeds to more communities across Ireland.
Cormac Ryan, Commercial Director of enet, said: "We are delighted to have agreed this partnership with Fastcom which provides them with access to the SIRO network. This will offer them the opportunity to deliver high-speed broadband to an increasing number of regional locations. We are delighted to be working alongside Fastcom to ensure our investments in cutting-edge technology benefit more people across the country."
Lorraine Gibbons, Managing Director of Fastcom, said: "We are delighted to announce this deal and to continue our ongoing relationship with enet. This enables us to expand our product portfolio with access to the nationwide SIRO network and, as an independent broadband provider, it means we can offer the best possible solution for any customer in any location. Demand for gigabit broadband is increasing all the time and now, with the availability of SIRO services, we can offer this to our ever-growing business and residential customer base throughout the country."
Ronan Whelan, Chief Commercial Officer of SIRO, added: "Since our foundation, SIRO's objective has been to expand access across Ireland to reliable and resilient fibre broadband. Today's announcement furthers that ambition and brings Gigabit connectivity to the heart of even more Irish homes and businesses – allowing them to do life different."