SIRO and Viatel Sponsor Gigabit Broadband Connectivity for Esker House
SIRO, has today announced it is to sponsor the connection and delivery of fibre broadband to Esker House – the Athlone-based Women's Refuge and domestic abuse support service. SIRO, which is rolling out Ireland's only 100% fibre broadband network across 154 towns, is partnering with broadband retailer Viatel to provide broadband connectivity to this vital service.
Established in 1982, Esker House, supports women and their children who experience domestic abuse and violence. The Refuge provides services, support and outreach to 9 counties across the Midlands and West, stretching from Sligo to Roscommon to Carlow. Services offered by the refuge include Women and Children's emergency refuge accommodation, a helpline, children/young person's support Service, court support, court accompaniment, outreach service, advocacy, awareness raising and community education.
Esker House's most recent service user figures from 2020 highlights the importance of the refuge to the wider Midlands region, showing it:
Responded to almost 500 crisis calls on their helpline
Provided emergency support services to 109 women
Providing 1,850 support sessions to women
Provided refuge accommodation to 21 women and 27 children.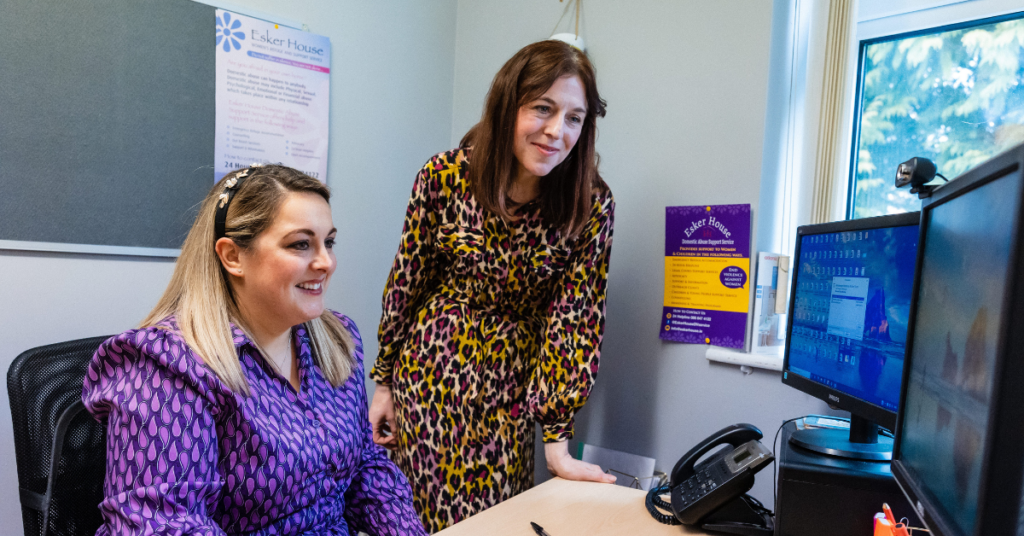 Pictured left to right: Deirdre Berry, Esker House Manager and Amanda Glancy, SIRO Director of Corporate Affairs
SIRO's gigabit fibre broadband connectivity will further enhance the services provided by the refuge. Its' existing phone systems can now move to a cloud-based solution, improving communications between the centre and its service users; while users of the emergency accommodation can access more reliable internet connectivity for work or education, TV and video streaming or to stay connected with family and friends.
Commenting on the sponsorship, Esker House Manager Deirdre Berry, said: "Having high-quality and reliable fibre broadband will make a significant difference to our operations and to the services we provide to our users each day. For people who use our accommodation services, whether it's for kids to help them do their homework or watch TV or adults wanting to keep connected, it will provide an important sense of stability. More broadly, for those seeking to avail of our services we can provide them with greater online options. We are delighted to have SIRO and Viatel come on board and support us in this way."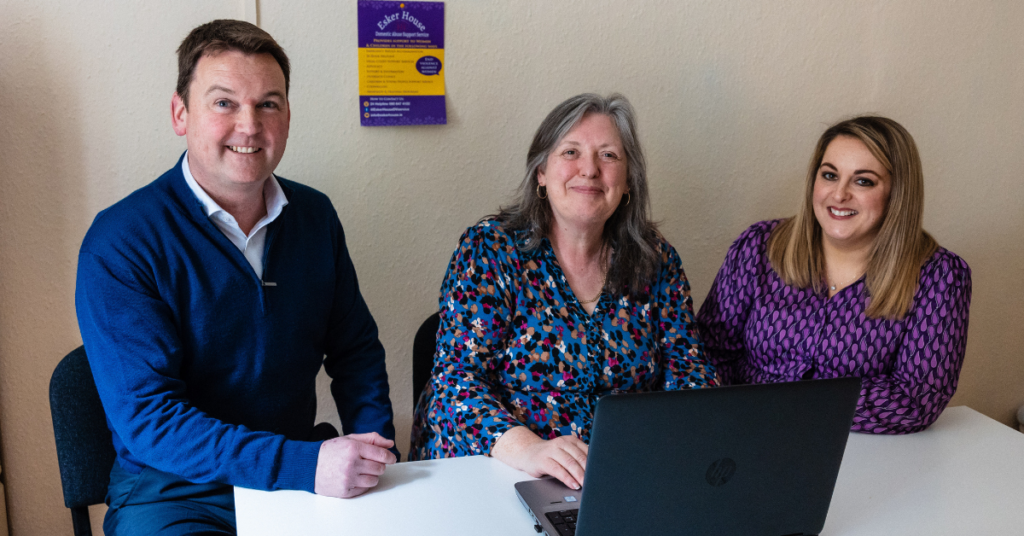 Pictured left to right: Steven Farrell, SIRO Account Director and Linda Tiley, Esker House Team Lead and Deirdre Berry, Esker House Manager
SIRO's Director of Corporate Affairs, Amanda Glancy noted: "Since the pandemic, and this year in particular, an uncomfortable spotlight has been thrown on the prevalence of domestic abuse, of women, men and families in Ireland. Unfortunately, too, the need for the support services totally outstrips demand for them. SIRO, with Viatel, is pleased to be able to support the hugely important work that the team at Esker House are providing across the Midlands Region, by sponsoring their broadband connection. Having reliable broadband allows individuals, families and businesses to live and work better, and in the case of those trying to access services such as Esker House's, we believe connectivity is even more critical."
Damien McCann, Director of Sales and Marketing at Viatel, said: "It's amazing to see the critical services Esker House provides for people across the midlands, Viatel are very proud to partner with the team in SIRO to provide this high-speed connectivity service to the Esker House facility, which hopefully will help users of the facility and also help the wider Esker House team's daily operations"
If you, or someone you know may need the services of Esker House, please contact their helpline at 09064 74122
SIRO is available in locations across Westmeath and the Midlands. Search Your Eircode today to see if you can avail of SIRO 100% Fibre Broadband.