€20 Million Gigabit Broadband Investment By SIRO In Galway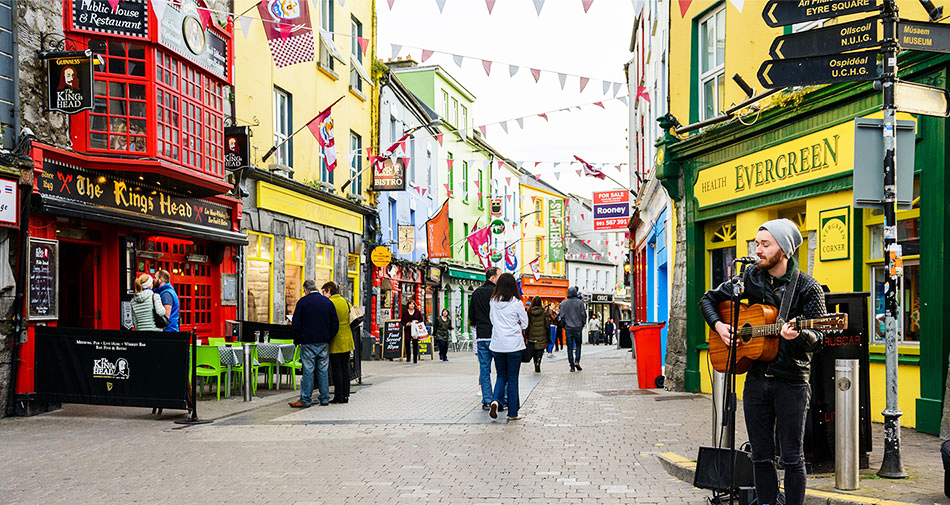 Minister Seán Kyne, Government Chief Whip and Minister of State for the Irish Language, the Gaeltacht and the Islands has launched a new SIRO rollout to provide Galway city with access to the most powerful broadband service in Ireland. The first Galway homes which were connected to the network in Oranmore last week.
The Galway rollout will see services powered by SIRO made available to approximately 30,000 premises across Galway city and the surrounding area.  SIRO will invest €20 million in the construction of its Gigabit broadband network, representing what will be the largest single investment that the wholesale broadband operator will make in 2019.
The network build will commence from SIRO points of Interconnect in Galway, Oranmore and Moneenageisha to cover 30 clusters in the Galway area bringing access to SIRO's Fibre-to-the-Building (FTTB) technology, which is recognised as the gold standard for broadband connectivity internationally and is 100% fibre-optic, with no copper at any point to slow it down.
Fibre-Optic Cables Straight to the Home
Using the existing ESB network, SIRO builds dedicated fibre-optic cables all the way to the home or business premises, delivering speeds of 1 Gigabit per second or 15 times faster than the average broadband speeds in Ireland.  For context, downloading a high definition (HD) film of 4 GB (Gigabytes) with a 10 Mbps connection takes an hour – with SIRO it takes 30 seconds.
Given the changes in how businesses and consumers access and use data and content, FTTB is now the fastest growing segment of the Irish broadband market with connections more than doubling since the start of 2018 from 50,000 to 108,000. FTTB is a key enabler of smart cities, the internet of things (IoT) and homeworking.
The TLI Group, which has already delivered Carrigaline, Limerick, Tralee, and Killarney and is currently working in another 6 towns across Cork and Tipperary, has been appointed build delivery partner for the Galway roll out.
Welcoming the announcement, Minister Seán Kyne said the investment in Galway by ESB and Vodafone through SIRO is a direct result of the Government's policies on broadband which have included enabling the use of the ESB network for telecommunications. Gigabit connectivity will have a transformative effect on Galway as Fibre-to-the-Building is recognised as the gold standard for broadband internationally. As a result, this will give Galway businesses a head start against their peers both at home and internationally, as well as giving homes access to the latest digital services."
John Keaney, CEO of SIRO, added: "Our Gigabit connectivity will complement Galway's rich technology heritage and put it on a par with international cities like Hong Kong and Tokyo in terms of broadband quality. SIRO is proud to help power a digital transformation in the city benefiting residents and businesses alike by introducing a new fibre era and switching off the old legacy copper network."
High-Speed Broadband is Attracting Investors to Galway
Speaking at the launch Mark Gantly, Senior R&D Director HP Enterprise, President of the American Chamber of Commerce, also said: "The availability of high speed internet connections are increasingly demanded by Foreign Direct Investors (FDI) looking to locate in regional Ireland. SIRO's 100% fibre-optic broadband will future proof Galway City's broadband requirements for generations."
Speaking at the launch, Galway Chamber President Dave Hickey added: "Given the strong growth of sectors such as financial services, medtech, ICT, and cyber security in Galway, it is absolutely essential that business is supported by the best quality connectivity. We have low latency transatlantic connection and now we have the local connectivity to match. It builds further resilience for an economy increasingly driven by data."
Mayor of Galway City Cllr. Mike Cubbard added: "Galway city is well placed to leverage this with new office space due to come on-stream over the next year, rental prices half the price of equivalent space in Dublin on average; a lower cost of living; and a talented workforce with 53% of the city's population under 35 years of age."
10 retailers now offer services powered by SIRO's Gigabit broadband network to homes and businesses in 45 towns across the country. SIRO is offered on an open-access basis to all telecoms retailers in Ireland.  SIRO has formed partnerships with 10 operators – Vodafone, Digiweb, Sky, BT, Carnsore Broadband, Rocket Broadband, Kerry Broadband, eNet, Airwire and WestNet – with more retailers expected to come on board as the company drives competition in the wholesale broadband market.