Dungarvan Latest Town To Get Full Fibre Broadband, As SIRO Expands Its Waterford Network
Today we are happy to announce that our full fibre network is now available in Dungarvan.
Our fibre broadband roll-out in the town is bringing reliable, high-speed connectivity to over 1,900 homes and businesses in Dungarvan. Our network build works in the area commenced in March 2023, with works expected to be fully completed during Q4, 2023. Our full fibre broadband is already available to over 12,000 premises in Waterford City.  
Areas in the town which will benefit from the roll out include (but are not limited to): Mitchel Street, Springmount, Shandon Street, Town Court, Emmet Street, Parnell Street, O'Connell Street, Doctor Caseyville, Saint Thomas Street, Saint Mary Street, Boreennatra, Grattan Square.  
Several hundred homes and businesses within the town can already avail of our full fibre broadband; and with build ongoing the remainder of the premises will be able to access the network between now and year end.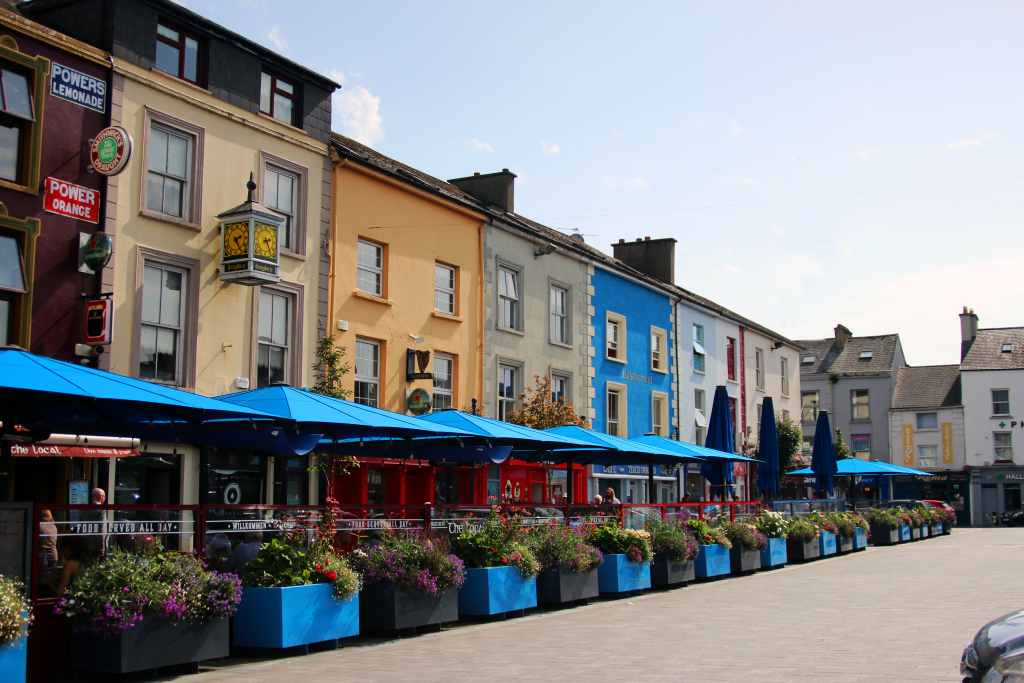 The roll-out of a full fibre broadband network in Dungarvan is part of our ongoing network expansion, targeting more than 700,000 premises in towns and cities across Ireland by 2026. To date, over 520,000 premises in 135 towns across the country can access the SIRO network. Overall, we are investing more than €1 billion in delivering high speed, future proofed broadband across Ireland. 
SIRO 100% fibre broadband is available to both homes and businesses within Dungarvan, with speeds of up to two gigabits per second available for homes in the area, and up to ten gigabits for enterprise connections. 
SIRO, founded back in 2015, is a joint venture company between ESB and Vodafone, focused on delivering full fibre broadband to Ireland's towns and cities. SIRO's network is built upon the existing ESB electricity infrastructure, bringing it into the hearth of homes and businesses and ensuring stability and resilience.  
We are a wholesaler broadband provider, meaning that consumers and businesses can order their full fibre broadband from one of our twenty retail partners, including Virgin Media, Vodafone, Sky, Digiweb, Viatel, Pure Telecom, Fastcom and Blacknight. 
Commenting on the announcement, SIRO Chief Executive Officer, John Keaney, said: 
"Dungarvan is the latest town to benefit from SIRO's high-speed connectivity. High quality and robust broadband connectivity allow individuals, families and communities to enjoy greater flexibility and convenience in how they live. 

"Our fibre broadband allows local businesses to thrive and ensures households can keep up with their day-to-day activities through the benefits of a reliable and fast connection. As a result, SIRO powered towns and cities, like Dungarvan and Waterford city, are regarded as attractive places to live, work and invest in. 

"A resilient broadband connection which homes and businesses can depend on, when they need it, is an essential part of how we now live. SIRO's full fibre broadband provides Dungarvan and Waterford city homes and businesses with the choice and certainty they need to leverage connectivity and digital technologies in ways which work best for them," added Mr. Keaney. 
To find out if SIRO broadband is available to you, search your Eircode today.