Comworks Enterprise Hub: New Remote Working And Enterprise Hub Opens In Loughrea
Comworks Enterprise Hub, a new remote working and enterprise hub in Loughrea, officially opened on Friday last, 22 September. The opening was undertaken by Minister of State at the Department of Health Anne Rabbitte T.D., who has been a strong supporter of the project from the outset.
The Hub, located in Railway House on Station Road, Loughrea, offers over 7,000 sq feet of office space for companies big and small. Facilities include 100 desks, separate meeting and collaboration space, a podcast studio and kitchen and coffee dock area.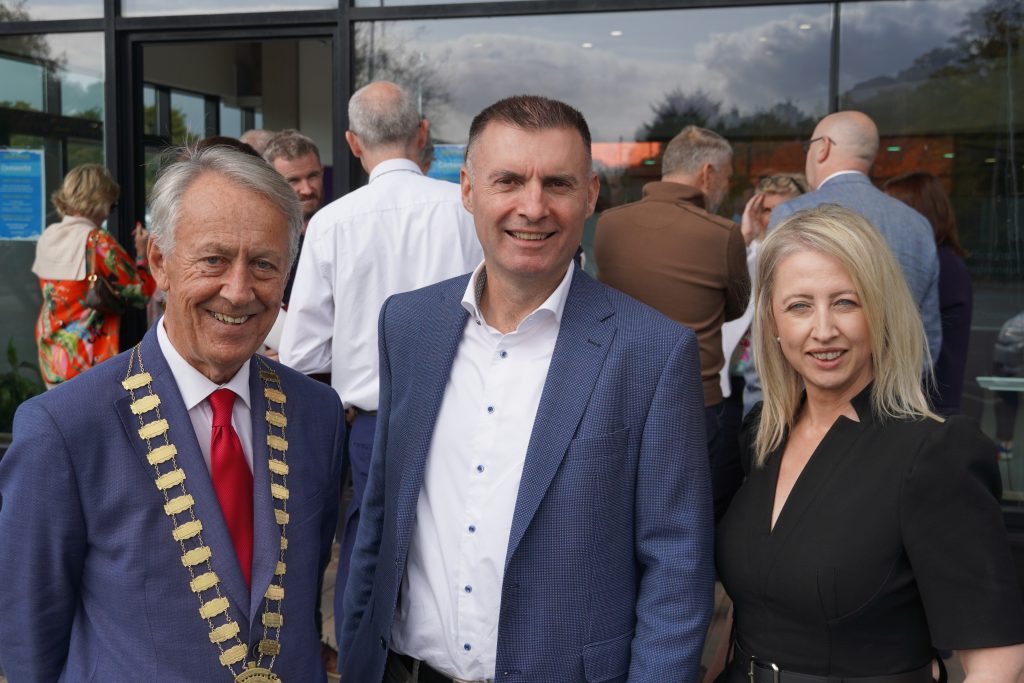 Comworks has also entered into a connectivity partnership with SIRO and Vodafone as part of the latter's GigabitHub initiative. The Initiative supports digital hubs across Ireland with fast and future proofed connectivity. SIRO is currently building out its full fiber network in Loughrea, with the Comworks Enterprise Hub expected to go live on its' full fibre network later this year. This will ensure that the hub and its users enjoy access to fast and reliable broadband.
Drawing inspiration from the success of the PorterShed in Galway City, Comworks is poised to demonstrate the immense potential that high quality hubs in rural settings can play in fostering innovation, collaboration, and community.
Developed by Jonathan Madden, a native of Tynagh, County Galway, Comworks is a testament to a decade-long journey in remote work. Madden's experiences, spanning multiple countries and hubs, have culminated in the creation of Comworks—a hub designed to combat the challenges of remote work, from isolation to social anxiety, and to leverage its many benefits such as collaboration, entrepreneurship and innovation.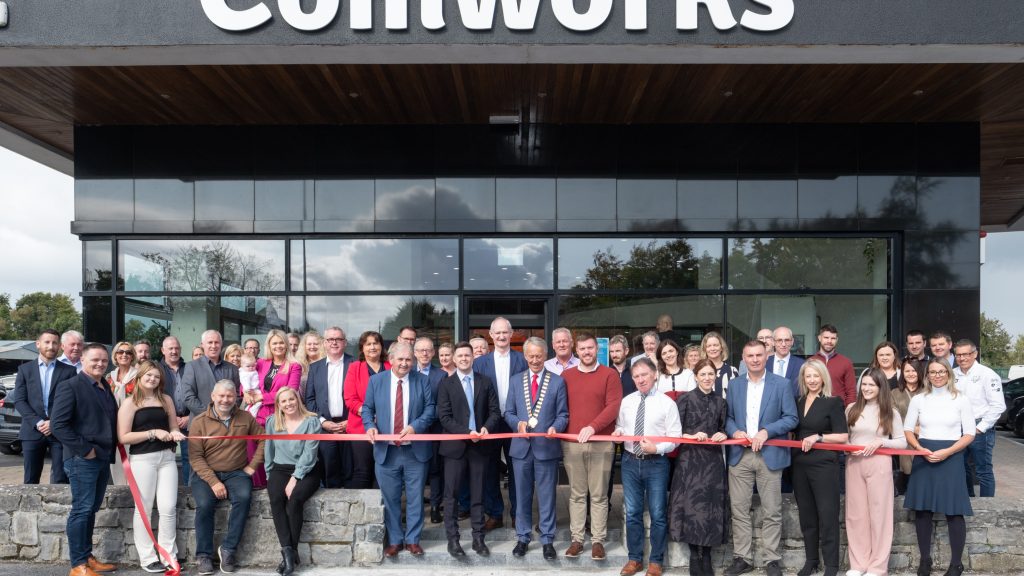 The official opening was undertaken by Minister Rabbitte with a ribbon cutting ceremony. Key industry leaders, including Vodafone Director of External Affairs Edel Briody, SIRO CEO John Keaney and Galway Rural Development CEO Steve Dolan, as well as representatives from Galway County Council, the IDA, AIB, LEO amongst others were all in attendance.
Commenting at the launch, Comworks Manager Jonathan Madden noted:
"Comworks is more than just a workspace; it's a space that would not be out of place in Grand Canal Dock in Dublin City but instead it's nestled in beautiful rural Loughrea, which has faced significant challenges since the 2008 recession.

"With young talent emigrating and businesses closing, towns and villages were left desolate. However, the rise of remote work, supported by reliable broadband connectivity, offers a second chance. By repurposing a building vacant since the 2008 crash, Comworks is leading the charge in revitalising rural Ireland", added Madden.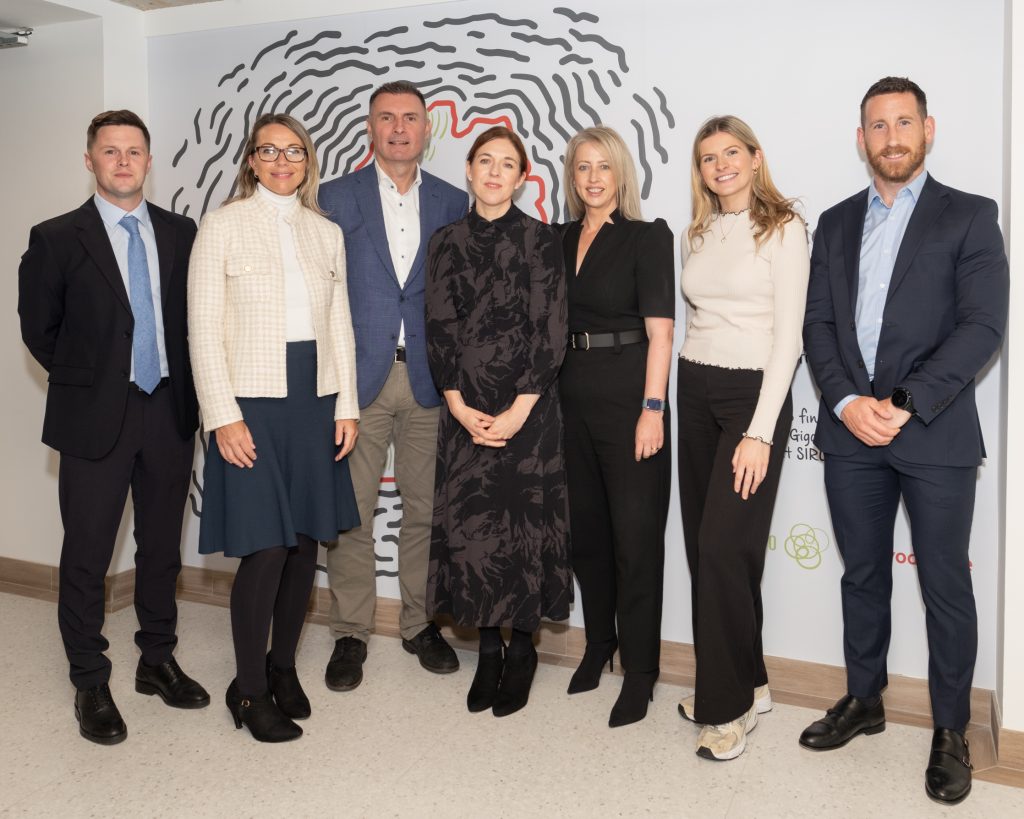 Vodafone Interim Director of External Affairs Edel Briody: "Through our GigabitHub Initiative our goal has always been to empower local business and communities through connectivity. We are delighted to connect Comworks and look forward to seeing the value, demand and need for smart working in the Galway region continue to grow.
"At Vodafone, we are committed to enhancing digitalisation in both urban and rural areas, and helping to address the digital divide that exists in many towns and villages in Ireland. Like Comworks, we see the importance of creating equal opportunities for businesses in both cities and in rural areas.''
SIRO CEO John Keaney noted: "SIRO has rolled out its full fibre broadband network already to 135 Irish towns and cities, providing reliable connectivity to over 520,000 homes and businesses.
"SIRO's build works are ongoing in Loughrea and will complete later this year, with Comworks officially joining the Vodafone-SIRO GigabitHub Initiative at that point.

"Fast and resilient fibre broadband is now a key component in the success of any business. We are pleased that Comworks and the companies based in this new and welcome addition to Loughrea will benefit from a robust, trusted and futureproof broadband", added Mr. Keaney
SIRO is now accepting applications for GigaBitHub applications within our network footprint. For more information, please visit https://siro.ie/about-us/gigabit-hubs/