The
EPA
says that Ireland is projected to fall well short of climate targets. Ireland will reduce greenhouse gas (GHG) emissions 29% by 2030, compared to a target of 51%. Add to this that all industries are on track to exceed their emissions ceilings (the amount of emissions a sector can emit under current GHG budgets). So, you might be asking is it even possible to limit global temperature rise to 1.5° Celsius? The
International Energy Agency
believes it's still possible. However, dramatic, and immediate action is needed if we are to stand a chance. We need governments, civil society, businesses, and others working in partnership to deliver on this.
SIRO's Science Based Target
SIRO recognises this urgent call to action and has taken proactive steps on the crucial journey towards decarbonisation of our network. In 2022, SIRO achieved a verified
Science Based Target
(SBT), initiating efforts to significantly decrease GHG emissions from our operations.
SIRO commits to reduce absolute scope 1 (electricity) and scope 2 (fuel) GHG emissions 42% by 2030 from a 2019 base year, and to measure and reduce its scope 3 (value chain) emissions.
SIRO's SBT is aligned with limiting global temperature rise to 1.5° Celsius. It provides an evidence-backed goal for SIRO and a realistic timeline for achieving emissions reduction.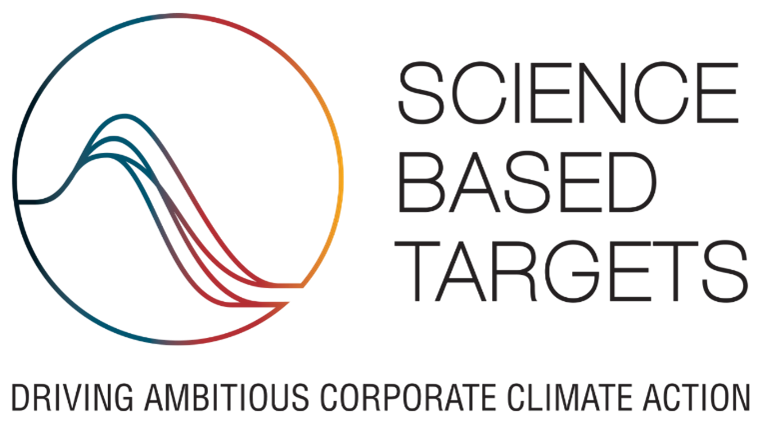 Initiatives that are decarbonising SIRO's network
Between 2019 and 2022, SIRO's absolute direct emissions have decreased by 23%. The majority of this is attributed to a decrease in diesel consumption resulting from our expanding electric vehicle (EV) fleet. Emissions from diesel decreased by 48%, while SIRO's EV's increased to 60% of the fleet. By the end of 2023, it is expected that we will reduce our emissions from purchased electricity by over 70% from 2022 numbers. This will reduce SIRO's direct emissions by approximately 340 tonnes of carbon dioxide equivalent (or about 187 flights from
London to Los Angeles
). These savings are a result of swapping to 100% renewable energy, which will fully decarbonise SIRO's network from May 2023 under the GHG Protocol's market-based method. For 2024 and beyond, SIRO is exploring options such as entering a Power Purchasing Agreement that would help to support an increase of renewable energy sources in Ireland. This year, SIRO's fleet also reached 80% EV's, a 20% increase on 2022. This means we can expect further emissions savings from diesel from our ongoing fleet electrification.
With these combined initiatives, SIRO expects to achieve our SBT of reducing our direct emissions by 42%, seven years ahead of schedule.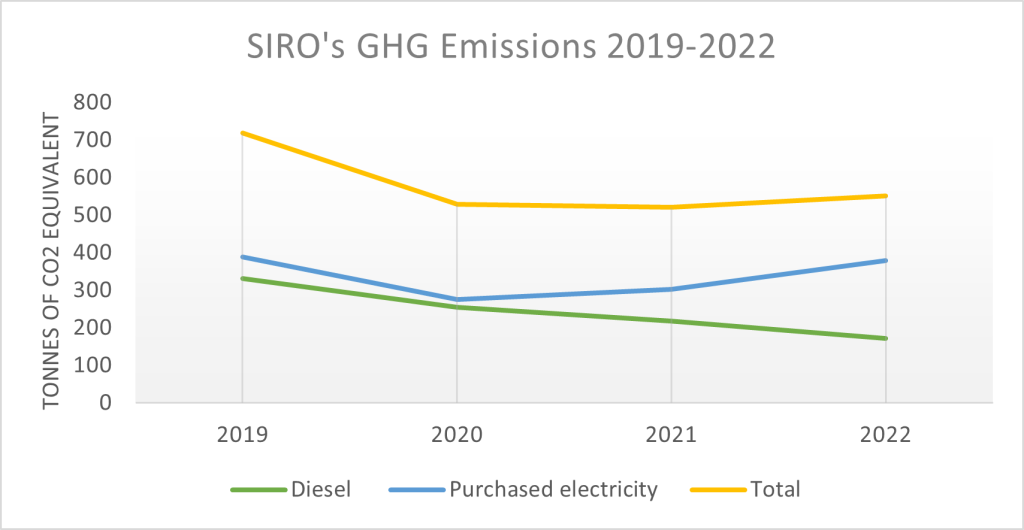 The importance of transparency and reporting
Reporting on non-financial information is essential for building trust and is an extension of our commitment to transparency. SIRO publicly reports our GHG footprint annually in our
Sustainability Report
. To ensure the accuracy of our annual report, SIRO undertook third-party verification of our GHG emissions. Having successfully achieved limited assurance against ISO – 14064-3:2019, SIRO can objectively track progress against our SBT. SIRO has also begun reporting under the Carbon Disclosure Project (CDP) as of 2023. The CDP helps companies measure, manage, and disclose their GHG emissions, and offers a scored metric of internal management of climate-related issues. It is the only organisation that gathers corporate GHG data and provides it to the marketplace, increasing transparency, and offering a system through which companies can gauge how they perform against their peers.
Collaboration and partnerships
Collaboration is key for high impact sustainable leadership. SIRO's partnership with the Science Based Targets Initiative is the key driver for all emissions reduction programmes. Further, our partnership with
Clearstream Solutions
to verify our direct GHG emissions ensures that we can objectively track our performance against our SBT. Beyond this, we partner with many organisations to ensure our continued progress against our goals.
Looking beyond our direct emissions
Scope 3 emissions include those generated in the value chain such as through purchased goods and services, waste, or transportation and distribution. They typically account for three-quarters of a
company's emissions.
In 2023, SIRO undertook our first scope 3 inventory and found that value chain emissions account for over 95% of our overall GHG footprint.
Having identified priority areas for emissions reduction in our value chain, we can develop initiatives to target these areas. For example, waste generated in our operations accounts for 6.8% of our overall GHG emissions and is our third largest scope 3 category. SIRO has reduced general waste to landfill by 90% and is now working with local governments and suppliers to target backfill waste. We are doing this by researching novel options for
in situ
reuse to avoid inert material ending up in landfill unnecessarily.
SIRO's GHG emissions reduction journey continues
Immediate climate action is required if we are to limit temperature rise to 1.5° Celsius. SIRO has made significant progress against our Science Based Target, reducing emissions from diesel by 48% by the end of 2022, and fully decarbonising the network through the uptake of renewable energy in 2023. Through our collaboration with many organisations to support our decarbonisation, SIRO is on track to achieve our Science Based Target seven years ahead of schedule. Our attention now turns to our value chain emissions where we have an opportunity for even greater reductions. You can follow along on SIRO's GHG emissions reduction journey
here
. Read more on our sustainability journey
here
.