The World's first 3D interior Design Service – A Conversation with Lisa Marconi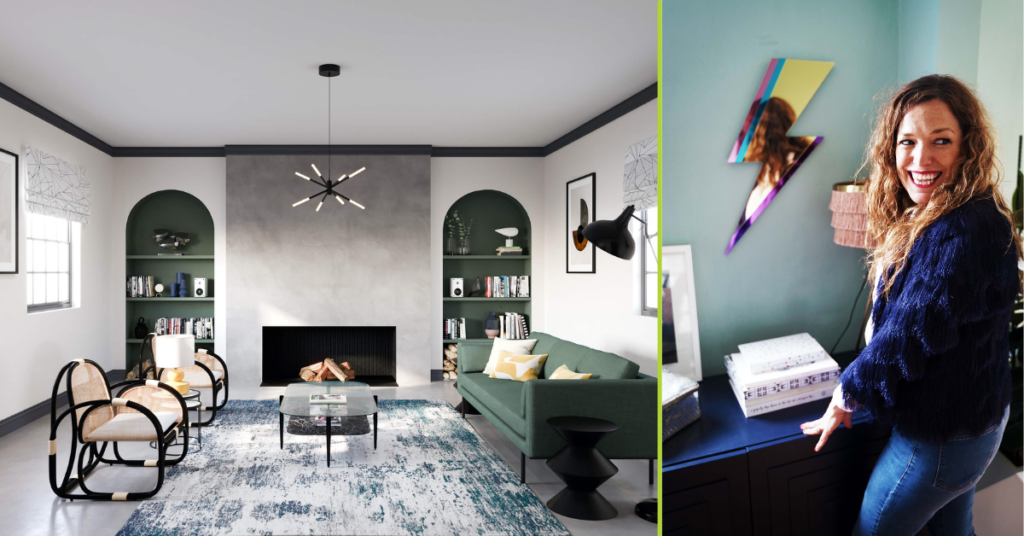 In our second instalment of the Smart Home series, we talk with Lisa Marconi, leading Irish interior designer and founder of the world's first 3D digitised interior design service, Design Led. 
Tell us about yourself and career to date
I ran my own design studio, Dust, with my friend and co-founder, Sarah, for 6 years. For the first four of those years we also ran an online interiors store.  First as a bricks and mortar shop and subsequently, an online store.  We focused on residential work with a full renovation and new build service and a popular one-off consultation service.  The idea for Design Led came to me in late 2019. In early 2020, I began looking into it and was given a place on the Enterprise Ireland New Frontiers Entrepreneur Accelerator which funded me for 6 months to develop the idea. I accepted my place and we closed Dust in August 2020. I have been working full time on Design Led since my accelerator ended in February 2021.
Tell us about your company Design Led, it's new digital platform for interior design, and what specifically it will it offer?
Design Led will offer a new way of accessing interior design expertise.  It will create a 3D world that lets you easily access professionally designed rooms and adapt them to your existing rooms. It will allow you to customise and personalise these designs, with algorithms in place to recreate the experience of having an interior designer by your side as you do it. You can design yourself, but in a safe space where it is hard to make a bad decision. It will then streamline the shopping experience so that you can buy everything in your room directly from your shopping list via the Design Led platform.  We want to make the entire process of putting your home together as seamless and easy as possible.
Who is the target market?
Our core market is really millennials/Gen Xers who aspire for a beautiful home but are struggling to achieve it on their own. They want help with their home design but they don't want to use an interior designer. This can be for any number of reasons from the cost, to wanting to have more ownership over their home design. Our customers know what they want their home to look like but they're just not sure how to make it a reality. Or they're completely overwhelmed by all the choice out there and don't know how to make a coherent choice that looks good.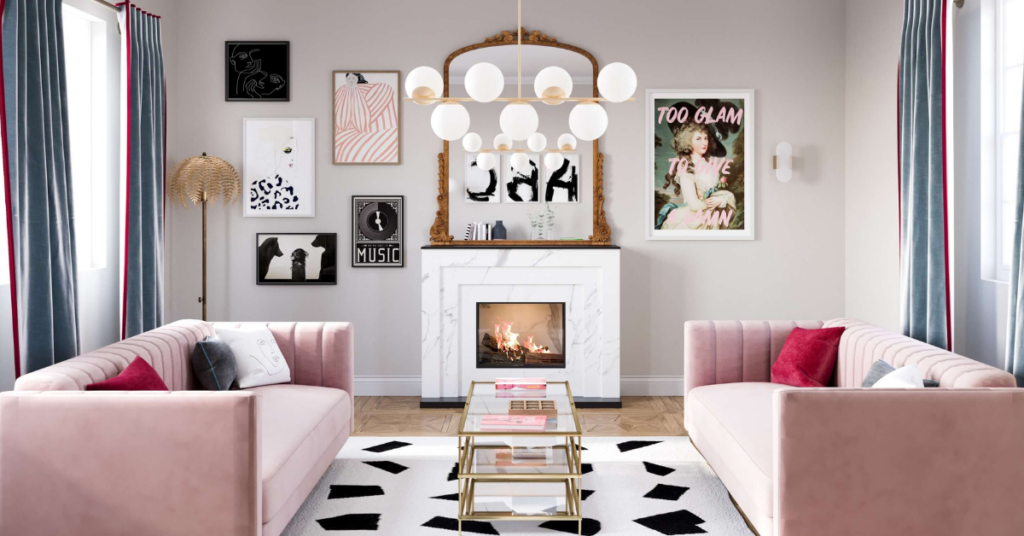 Is this service the first of its kind in Ireland?
It's the first of its kind in the world! There is no other product out there currently on the global market that is digitising the interior design process. There are low cost online interior design solutions and apps that let you draw up your home, but these are different.  The first offers the same design process as traditional interior design and so throws up all the same problems. Whilst the home design apps give you some of the tools that are similar to the ones designers use but they don't actually offer you any design advice. What Design Led is doing is taking the tech of those home design apps and putting a layer of interior design over the top so that you are guided as you create your home.
Do you feel this is a natural fit for a generation of digital natives vs. older groups?
Yes absolutely, this is first and foremost, a product for digital natives.  People who look to digital products to outsource problems in their lives.  Unsurprisingly, our market research has shown the greatest interest in our product from this age group. However, interestingly, there was significant interest from an older demographic for the platform as well which I was surprised by.  There are several people from this group in our test group so I definitely don't think the product excludes older people.  I would say though that older generations still place a high value on seeing products in person and are nervous of buying without doing this. There is a generational shift away from this with Gen X and subsequent generations.
What is the demand for this product?
From the market research we've done, people seem hungry for a new solution.  Many people who want help with their home design aren't using interior designers for the reasons I've mentioned earlier. I think there will always be a place for the high-end, bespoke interior design but for those with smaller budgets, there is a gap in the market for something like Design Led. Our demo video which showed our new design process had a really positive reaction from the Design Led community. People are really excited about it and we have a growing list of almost 200 people signed up to our test group to use our prototype when it is released.
"It's the first of its kind in the world! There is no other product out there currently on the global market that is digitising the interior design process."
What would you say to potential customers who appreciate the convenience of the service but might traditionally prefer to physically see and touch the products?
I think things like improved product images on websites, being able to order fabric samples and seeing reviews has made the buying online process less of a gamble. You really can have a good idea of what you're going to get before you buy. There are obviously still people who really want to see the physical object however I do think this is something more prevalent in older generations. I think if you trust the retailer you're buying from and can see they have satisfied customers, then it is not something that a customer needs to worry about. And as the technology improves, especially with advances in VR, there is the potential for a user to be able to experience a product physically in terms of touch and look. At this point, I think physically going to a shop will become even less important.
Is there an opportunity for Irish companies to benefit more from the gamification of interior design in terms of the supply and sale of Irish made home interiors and furnishings to an online marketplace?
I think there are undoubtedly opportunities for all companies that sell products for the home in the world of 3D and it's an area that is worth investing in. Currently using 3D design in your home design is predominantly for the higher end of the market and it's companies at this end that create their products in 3D formats. This is changing as the technology becomes more accessible and, I think, for Irish companies to compete in the global market, this is not something that should be ignored.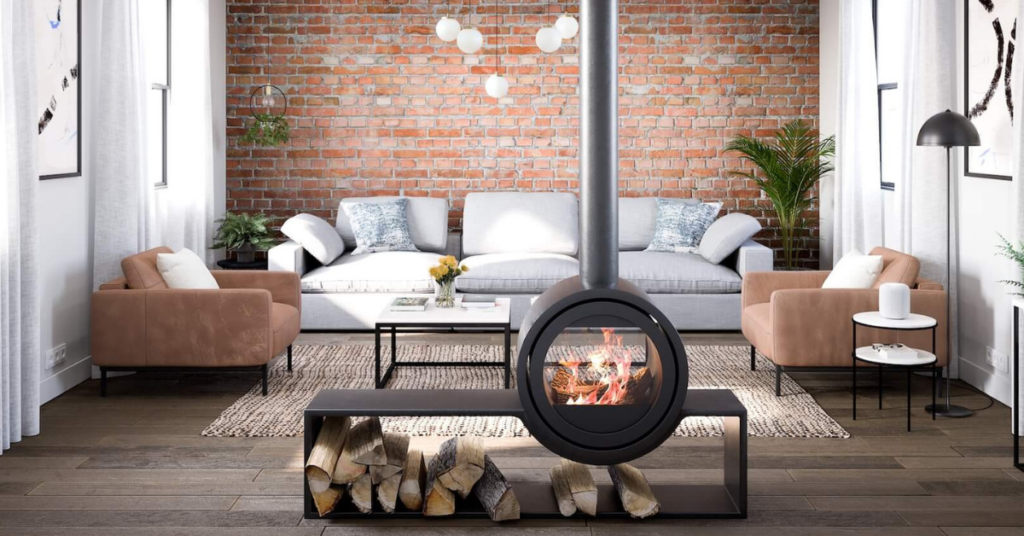 What's the ambition for your digital service, e.g. where would you like it to be in 5/10 years' time?
We want to transform the way people design their homes. In 10 years' time, we hope to be the number one destination for all things home design in the world. We have big plans in terms of the technology we hope to develop for our 3D design studio. We also want to use our tech to innovate the online magazine format and have plans for a home design focused social media platform.  We will be launching to the UK & Ireland this year and have plans to expand globally as our funding rounds proceed.
Finally, can you tell readers where to find out more about the service and how much you expect it to typically cost?
Our design studio will be completely free to use! Whilst we will have Design Led membership options which will give our users access to in person design advice and discounts on products sold through our platform, we've made sure though that the design studio itself is free. We wanted to make sure anyone could access it. People can see our demo video and sign up to be part of our test group here – https://designled.io/your-design-studio