Sean Atkinson, Chief Executive Officer
Sean Atkinson is Chief Executive Officer of SIRO.
He has held a number of senior management roles in Ireland and overseas. Sean joined ESB in 1991 and was instrumental in the development of ESB International's strategy, having held key roles such as Head of International Business Development and ESBI's UK Investment Business.
Most recently, Sean was Director of ESB's Fibre Project.
Sean is a mechanical engineer and holds a Master's Degree in Engineering from Cranfield University and an MBA from the University of Houston.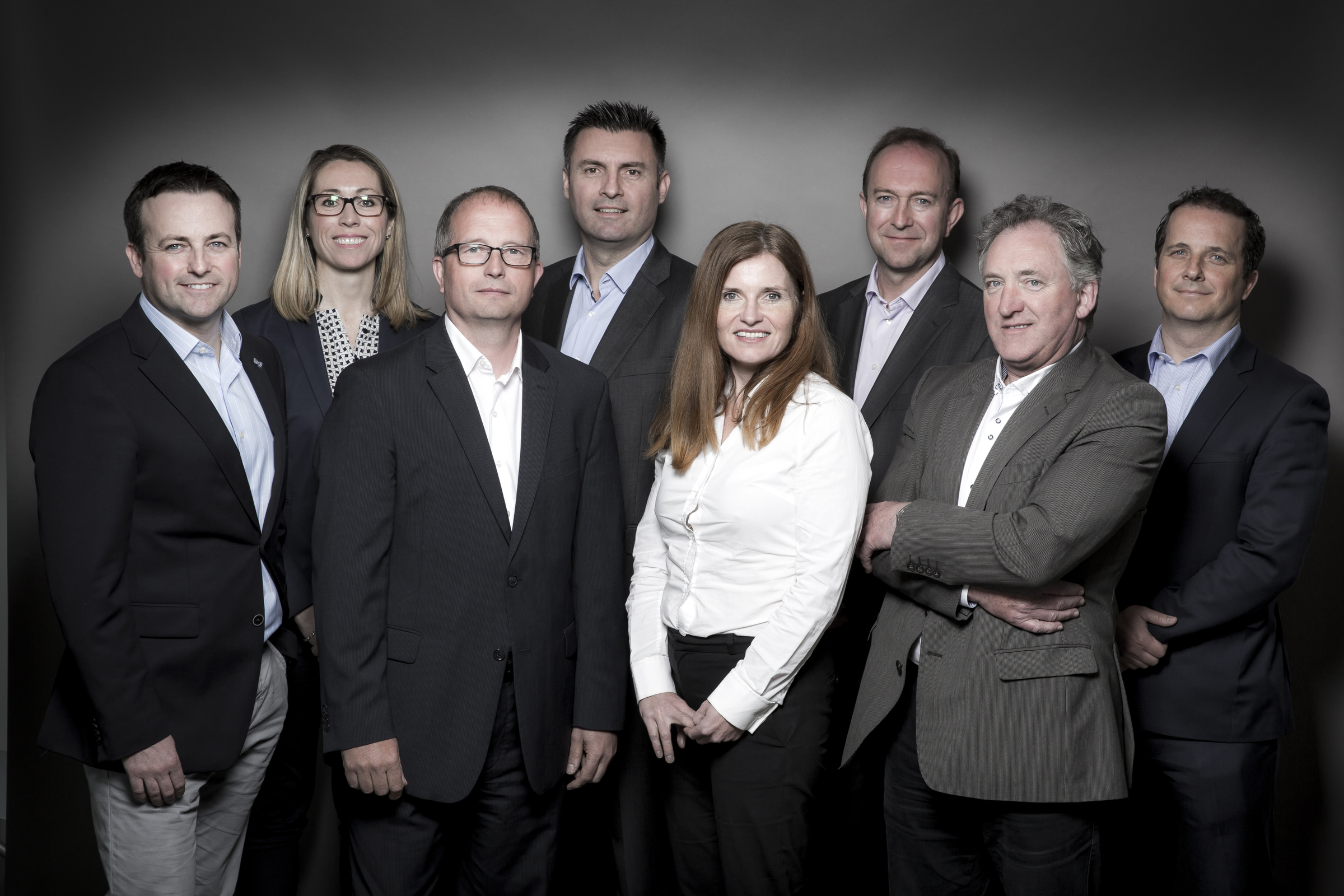 Michael Fitzgerald, Build Director
Mike is SIRO's Build Director.
Mike joined SIRO from ESB, where his most recent role was head of Projects, HV Design and asset Management in previous roles.  Mike has worked abroad extensively and with other utilities abroad.
Mike holds a Bachelor of Engineering from UCD.
John Keaney, Finance Director
John Keaney is SIRO's Finance Director.
John joined SIRO after working with Vodafone Ireland for ten years. He has held multiple senior roles with Vodafone including Head of Financial Operations and Financial Controller. Prior to joining Vodafone in 2004, John was a senior manager with Deloitte.
John holds an Economics degree from the London School of Economics and Political Science.
Trevor Lucy, Engineering Director
Trevor Lucy is SIRO's Engineering Director.
Trevor joined SIRO from ESB, where his most recent role was Fibre-to-the-Building Technical Manager. He has also held managerial roles with Nortel Networks and Spectel.
Trevor holds a Bachelor of Engineering from UCD.
Stephen O'Connor, Corporate Affairs Director
Stephen O'Connor is SIRO's  Corporate Affairs Director.
He joined the company from ESB where he served as Head of Public Affairs. Prior to joining ESB in 2011, Stephen spent seven years at the Department of Communications, Energy and Natural Resources, including two years as Special Adviser to Minister Eamon Ryan TD and five years as adviser to the Secretary General.
He also previously worked with KPMG for 12 years as Head of TMT (Technology, Media & Telecoms) Group in the Corporate Finance division.
Stephen holds a Bachelor of Commerce and Masters of Accounting from UCD and is also a Fellow of Chartered Accountants Ireland.
Blanaid O'Regan, HR Director
Blanaid O'Regan is SIRO's HR Director.
She has held senior international HR positions with Automattic, Detica and Norkom Technologies.
Blanaid holds Masters degrees in Occupational Psychology and Applied Psychology from University College Cork.
Suzanne Tracy, Operations Director
Suzanne is SIRO's Operations Director.
Suzanne joined SIRO from Vodafone, where she held the position of Head of Demand Management, Global Operations, Group Technology (GT) and is also a Director and Board Member of VGSIL, Vodafone Group Technology function and legal entity in Ireland.
Suzanne has lead a number of delivery & operations teams for GT and Vodafone Ireland.  Suzanne is committed to driving Customer Experience and Service Excellence.
Suzanne holds a BA in Business Information Management.
Ronan Whelan, Commercial Director
Ronan Whelan joined SIRO in 2015. Ronan has responsibility for the Commercial Strategy, Marketing, Product & Pricing. As Commercial Director, Ronan is accountable for developing the broadband retailers connected to the SIRO network, which include Vodafone, SKY, BT, Digiweb and 9 other retailers.
On joining SIRO, Ronan brought with him over 20 years' telecommunications & senior management experience, where he held the role of Head of Enterprise Sales for Telefonica & Verizon. He was also Head of Sales for Laya Healthcare where he was responsible for consumer, online & corporate channels.
A native of Dublin, Ronan holds a BSc in Management (Trinity College Dublin) and an Advanced Diploma in Marketing Techniques (Dublin Institute of Technology). Ronan plays an active role in the Telecoms Internet Federation (IBEC) & the FTTH council of Europe. He was also previously a Director of the Sales Institute of Ireland.